Pest Control in North East Derbyshire
Fast response to urgent vermin problems
Guaranteed workmanship to the highest standard
24/7 pest control services for homes and businesses
Complete service: survey, treatment and proofing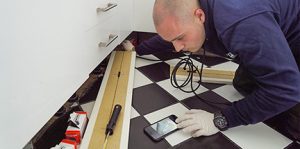 Prior to the treatment, the Fantastic pro will check your property for pest signs, such as droppings, damaged goods and fixtures, entry points, breeding hideouts and nests, live specimens, etc. His findings will guide him to determine the extent of the problem so that he can choose the most suitable product for your situation.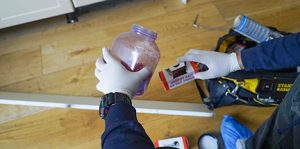 Different vermin species call for different anti-pest methods. The local specialist has the know-how and the experience to choose the right product that will neutralise the problem for good. Whether spraying, dusting or setting up traps is required for the complete eradication of the infestation, the expert will apply the solution proficiently and safely.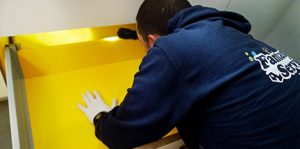 These are sometimes necessary if the vermin issue has spread far beyond the breeding grounds and the affected area is now your entire property. For such circumstances, we have come up with an adequate solution - a complete service that includes free visitations, checkups and multiple treatments over an extended observation period. Be on the safe side and schedule a guaranteed service with us.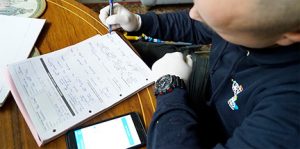 The above is again free of charge, so do take advantage of the exterminator's in-depth pest prevention expertise. He will gladly instruct you on the dos and don'ts that can help you avoid re-infestations in the future. You will be also provided with a service report, which offers important details about the product's efficacy and safety.
We Respond Fast in the District of North East Derbyshire
Our emergency pest control services cover North East Derbyshire. This means that you won't need to wait for long until a local exterminator comes to see the problem. See below other nearby districts that operate in: