Pest Control in Derbyshire Dales
Not leaving your place until the job is completed
Service done with COSHH-approved products
Up to 2 free extra visits for guaranteed treatments
24/7 customer support over the phone and online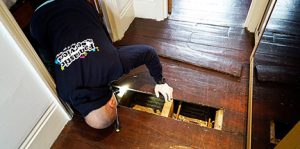 Pests, especially insects, can remain hidden in just about any nook or cranny in your domestic or office environment. The pest identification stage is thus crucial since it will give the exterminator hints on where the animals prefer to hide away from human eyes. Once he finds all locations, he will evaluate their population and will explain to you the treatment process in detail.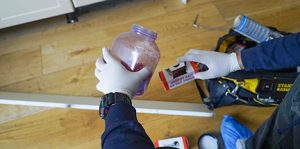 If you have booked wasp control, the expert's first order of business would be to determine if the hive is not belonging to a bee colony, in which case he will cancel the service since we do not remove or kill bees. If not, the professional will use a fast-acting powder which will be injected from a safe distance to neutralise all wasps within; the hive will then be safely removed.
Our insect control, rodent and other services will all be carried out in unique ways since every pest needs to be approached individually to achieve optimal results. Rodents, for instance, are kept out with a wide selection of sealing materials, including wire mesh and expanding foam, cockroaches are killed with a "domino effect" gel, and squirrels are trapped and relocated.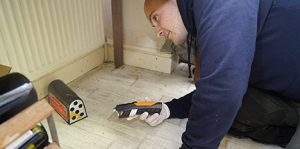 The guaranteed versions of each treatment include two extra visits for free, which you can take advantage of if you spot further pest movement even after the professional has treated the area. The expert will then arrive to collect any animal carcasses and to apply another round of treatment if deemed necessary. Our pest control guarantee is valid for 3 months after the first visit.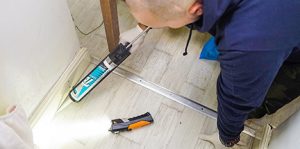 To ensure that you've won the battle against your pests, you need to learn how to keep them from coming back. This is exactly what the professional will help you do by sharing with you useful protection tips derived from his many years of expertise. He can also supply you with a written report of all the methods and products used to carry out your service, if such is needed.
Take a Look at Our Extensive Service Coverage in Derbyshire Dales and More
If your situation is dire, your exterminator can arrive within two to three hours to evaluate the infestation and deal with the pests at any given moment, be it on a Saturday at midnight or on a very early Monday morning. We strive to make our services as accessible as possible in terms of coverage as well, which is why we can also treat against rodents, insects, squirrels, and more in:
-High Peak
-North East Derbyshire
-Chesterfield