Emergency treatments (arrival within 2-3 hours) available
Safe insecticides and pesticides
Check the expert's availability schedule in real time
The Pests Are Not Here to Fool Around. Ensure They Are Taken Care of Properly
From stealing your food to damaging your property's insulation and even spreading pathogens, pests are dangerous animals that should be dealt with post-haste. Simply get in touch with Fantastic Pest Control today and we will dispatch a fully equipped and insured exterminator to your doorstep who will take care of your troubles in one to two visits.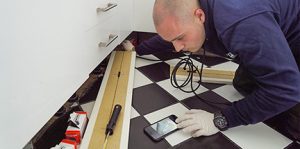 Your service, be it mice control or a bed bug treatment, will begin with an inspection. Its goal is to locate the animals, identify their species, and assess their population.
When the pest technician has gathered enough intel, he will immediately propose a safe plan of action.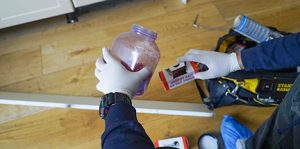 Depending on the animal that he needs to take care of, the expert can use traps, sealants, baits, spray pesticides and insecticides, as well as other equipment. Generally, any of our services can be done within a single visit, except for bed bug control where two visits with two different kinds of products are required for optimal results.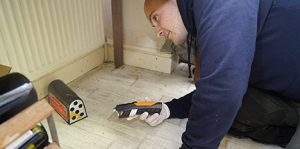 The professional can pay you up to two more visits free of charge to check if the pests are gone and to re-treat the areas, if needed.
However, this offer is only valid if you booked a guaranteed service. You can schedule the extra visits within the next 90 days after your initial appointment.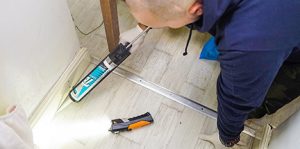 The pest exterminator has delivered professional services for a number of years, so he will be more than happy to answer questions you may have about pest behaviour and ways to prevent the animals from accessing your property.
Most products that he uses also have a lengthy residual effect, meaning that they will continue to repel the insolent creatures for weeks to come.
What You Can Expect from Your Local Pest Technician
Diligent, well-trained, and reference-checked, Martin Grant is your go-to exterminator when you need to remove rodents, insects, squirrels, and birds in a quick, safe, and fully discreet manner. He is also covered by a public liability insurance.
The professional has been closely working with Fantastic Pest Control for almost a decade, and can successfully de-infest restaurants, gyms, cafes, hospitals, warehouses, business and domestic properties in line with the best traditions in the field.
Martin also operates in districts like Bristol, South Gloucestershire, North Somerset and Wiltshire.
Choose the Service You Need and Let Us Take Care of the Rest
Rat & Mice Treatments

To perform the service, the specialist will first identify and fill in all rodent-made entry points with wire wool, expanding foam, and sealants. He will also use traps and efficient bait products for bigger infestations. Of course, the traps will be placed in places that are inaccessible by children or pets.

Insect Control

Includes wasp removal, bed bug treatments, spider and ant control, and more. The professional will usually use a spray-based insecticide, although powders and other products will also be utilised to exterminate stubborn insects. All insecticides have passed COSHH assessment.

Squirrel Trapping

The pest control specialist will arrive at your property quickly and will evaluate the situation before proceeding with the traps. After loading them with tasty bait, he will ask you to monitor the traps every 10 to 12 hours for activity. All animals will then be promptly removed from your property and disposed of in a safe way and in accordance with all local laws and regulations.

Business Solutions

Pests can irreversibly damage the reputation of even the most established business. Keep yours untarnished by the critters and schedule:

General fumigation: Your premises will be sprayed from top to bottom to guard them against a potential infestation. Not suitable for properties that have already been infested.
Bird control: To avoid killing the avians, the professional will place nets, spikes, fire gels, and other traps at key locations to keep the flocks away from your rooftop.
Fantastic Pest Control Offers More
| | |
| --- | --- |
| Gloucester Local Council | |
| No additional services offered | You can take advantage of proofing, disinfection and more upon request |
| Large premises need to be surveyed prior to the actual service | We inspect the premises as part of every pest treatment |
Enjoy Extensive Service Coverage in Gloucester and Other Areas
Can't afford to wait for more than a few hours? The diligent specialist can visit your address for an emergency treatment if you are living in Gloucester or even in:
- Tewkesbury;
- Stroud;
- Forest of Dean.
We also offer appointments for any day of the week, bank holidays and weekends included!