Pest Control in Dartford
Professional anti-pest solutions
Safe and agency-approved biocides
Short-notice availability
Lasting protection for your property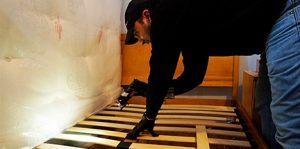 When the technician arrives for your service, he will need to carefully inspect the affected areas. Determining the level of the infestation is very important. Based on this, he will be able to determine what measures to take against the pesky invaders.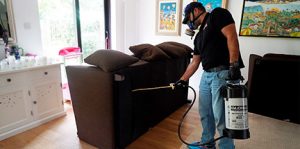 Each pest is treated differently. For instance, the treatment against mice includes the blocking of the tiny holes that the mice use as entrances to your property. After that, the technician can resort to various traps and baits to capture or eliminate the remaining specimens.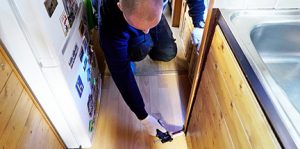 You have to option to get an emergency service or to purchase a guaranteed package that comes with follow-up treatments. Contact us today to learn more about our budget-friendly service packages.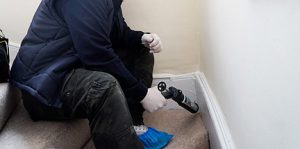 Of course, the best way to deal with a pest infestation is to prevent it in the first place. And your pest controller will be happy to discuss this with you and give you some advice on how to protect your property.

Pest Control for the Dartford Area
There is a reliable pest control technician who operates regularly in Dartford and that's Mark Hobson. He is a team leader who supervises the services for the area (including Dartford). So if you make a booking for your home or workplace, then Hobson might very well be the one to show up on your doorstep, fully equipped and ready to tackle your infestation. He uses the latest effective methods in order to provide lasting protection for your property. He operates in Medway and Sevenoaks, too.
Some of the Pest Control Treatments We Can Do
Silverfish Treatment

The so-called silverfish are nocturnal bugs that may freak you out every once in a while. They don't pose imminent danger but they are known to bring damage to some parts of the property. If you notice more than one silverfish at your place, even during the day, then you should consider treatment against them.

Spider Control

Every once in awhile you might notice an eight-legged, casually strolling around at your place. But if the number of arachnids suddenly increases, then you might want to consider a treatment against the creepy crawlies.

Rat Control

These home-invading rodents are quite clever. It is actually fascinating how creative they can get when they want something. Usually, they use small holes in walls to move around unnoticed. As part of the treatment against them, your pest controller will make sure to find how the rats are able to come inside and block the entry points.

Bed Bugs Control

These tiny little creatures can be detected really hard, as they hide in a small cracks, usually somewhere in your bed or the furniture in your property. Once you find a sign of an infestation, you should consider a professional treatment. They can be harmful for your well-being due to the fact that they can cause serious skin rashes and allergies.
These are Some of the Advantages You Can Enjoy
| | |
| --- | --- |
| Dartford Council | |
| Offers discounts to people who receive council support. | Discounts are not limited to a certain group of people. |
| Offers no information about commercial services. | Offers a wide range of commercial services. |
| Can be reached only during office hours. | Can be reached 24/7. Customer service line is always open. |