Pest Control in Wirral
Services by professional technicians
Effective anti-pest solutions
Flexible work hours & booking options
Protecting your property against re-infestation
Highly effective local pest control in Wirral
No matter what kind of pests you are dealing with, we will be able to provide you with professional assistance against the pesky home invaders. We use modern pest control methods for our services in Wirral to ensure successful extermination and protection against rodents and a wide variety of insect species. So don't wait for things to get out of hand, just contact us as soon as you notice the signs of infestation and we'll send a fully equipped technician to inspect your property and tackle the infestation.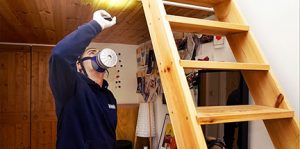 Once the pest exterminator arrives at the address, he will conduct a comprehensive inspection of the dwelling to fully understand the situation. It is important to determine what were the reasons for the appearance of the pest species at your place in order to prevent such occurrences in the future.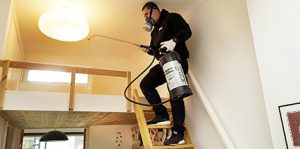 The treatment is determined by the type of pest. For example, a cockroach infestation may require a fumigation of the affected areas and the application of a bait gel. On the other hand, rodent infestations are usually due to secret entry ways used by the mice and rats. The pest controller will look for small holes in the walls of the property and other possible entry points in order to block them with wire wool and expanding foam.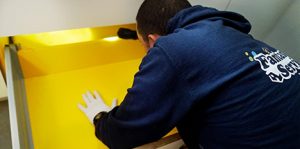 If you decide to take advantage of our guaranteed service packages, then you can have follow-up visit from your local technician. Right now we offer one-month (with a single visit within one month of the initial service) and three-month service packages (with up to 2 additional visits). We highly recommend this option if you are dealing with a serious infestation and your property is susceptible to re-infestation.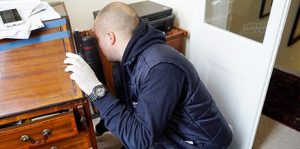 You should consult with your local pest controller regarding how to protect your property from future infestations. We do our best to keep the harmful bugs and rodents at bay but keep in mind that the effects of the measures we've taken will wear off at some point. Consider resorting to prophylactic pest inspections and services in the future.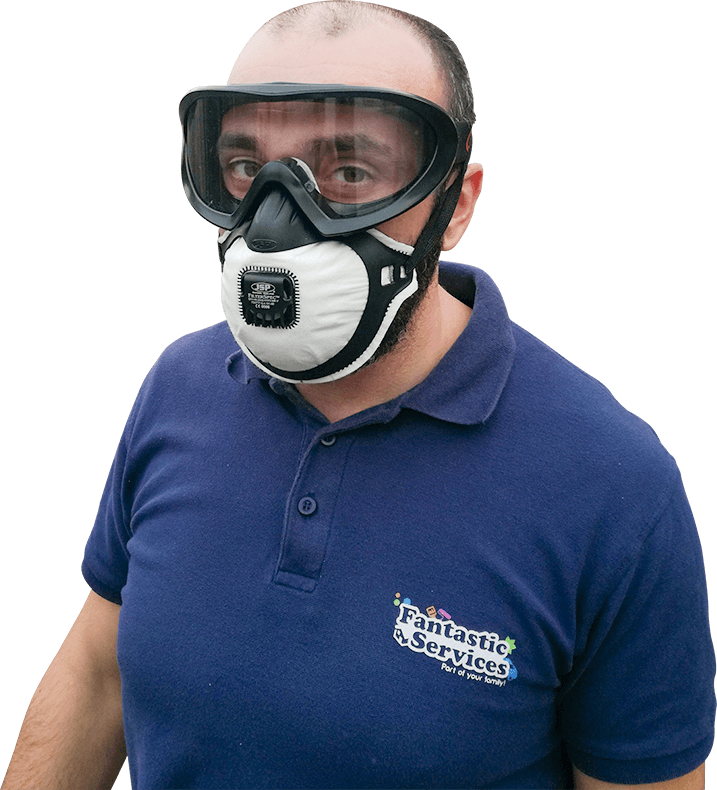 Your local pest controller is ready for action
Say 'hello' to Josh Wright has significant professional experience so you can be sure that he will be able to solve the problem at your property by using advanced methods and child- and pet-safe pest control products. So when you notice the first signs of infestation, just keep calm and let Josh or any of the other dedicated specialists to handle the situation.
Josh is also the technician who is responsible for quality pest control in Liverpool and Cheshire West and Chester
A Brief Rundown of What Our Wirral Pest Control Includes
Mice Control

The pest exterminator will seal any rodent-made apertures that he spots (no bigger than ½ inches) with wiring wool, sealants, and expanding foam. This will prevent any outside intruders from coming back in. For bigger infestations where the rodents have built their nests right under your roof, the expert will also use sturdy traps with poisonous bait to stop the pests in their tracks.

Insect Eradication

Generally, the insecticides used by the Fantastic Pest Control franchisee can be either spray-based, gels, or powder-based. None of them are available over the counter and each is designed to fight a specific type of pests for maximum effect. One such example is bed bug control, where the specialist will pay you two visits to spray the affected areas with two separate products (bed bugs have a high resistance to most commercially available insecticides).

Dust Mite Treatment

Dust mites are particularly vulnerable to UV light, so the specialist will first begin the treatment by using a handheld, UV vacuum to treat your mattresses, clothes, curtains, upholstered furniture, and other infested surfaces. If the dust mites have not been eradicated by the initial treatment, he can also apply a potent insecticide to finish the job.

Enterprise

Fantastic Pest Control has taken care of the business side of things as well with a wide selection of commercial services. Among those are general fumigation (spraying interior and exterior surfaces to deter infestations), pest disinfection (preventing pest-borne illnesses with the help of specialised biocidal agents) and bird control (done with spikes, nets, fire gels).
Our Pest Control Prices in Wirral
Prices for mice, rats, ants, cockroaches, flies, fleas, moths, carpet beetles, spiders and silverfish
Property Size
Treatment with a 1 month guarantee**
Full treatment with a 3 month guarantee***

Fantastic Club Price

| Standard Price

1 bedroom

£115

| £135

£157

| £185

2 bedrooms

£123

| £145

£166

| £195

3 bedrooms

£132

| £155

£174

| £205
Pest control for Bed Bugs in Wirral
Property Size
Treatment with a 1 month guarantee**
Full treatment with a 3 month guarantee***

Fantastic Club Price

| Standard Price

1 bedroom

£144

| £169

£204

| £240

2 bedrooms

£152

| £179

£212

| £250

3 bedrooms

£161

| £189

£221

| £260
Other pest control services in Wirral
Pest

Fantastic Club Price

| Standard Price
Property fumigation

£145

| £169
- Prices are applicable for residential properties only.
- No further charges go on top of the rates except parking and congestion, if applicable.
- £30 additional charge on all night jobs (night job is considered between 8pm and 5am appointment time)
** Treatment with a 1-month guarantee consists of 1 major visit + 1 follow-up in a 1-month period. Please mind that a follow-up can be organised only upon your further request.
*** Full treatment with a 3-month guarantee consists of 1 major visit + 2 follow-ups in a 3-month period. Please mind that follow-ups can be organised only upon your further request.
**** If your property has more than 4 bedrooms, contact us for a quote.

Join the Fantastic Club and get:
- 10% OFF 25+ Fantastic services, including pest control
- Access to member-only deals
- Last-minute emergency slots
Check the Difference Between Our and the Council's Service
| | |
| --- | --- |
| Wirral Council | |
| All payments must be pre-paid. | With us, you pay after the treatment is finished. |
| Treats limited pest species | We will treat almost any pest in UK |
| Wasp treatment is available from 1 June to 31 October each year. | We will exterminate the pests 24/7. |
Get Professional Pest Control in Wirral and the Adjacent Regions
Going after the pests on your own can be dangerous if you do not know what you are doing, which is especially true for bigger infestations. Instead of risking your well-being and the contents of your wallet, contact Fantastic Pest Control for secure and swift mice, cockroach, woodworm, moth, spider, and other pest elimination. We offer same-day and emergency pest treatments (emergencies are carried out a few hours after you request a service) in Wirral and you can also find:
-local exterminator in St. Helens
-local exterminator in Knowsley
Worth every penny. Thanks to this company I have three vermin-free properties to sublet. I was worried that I would not be able to eliminate the cockroaches and no one would rent them. Fantastic pest got the job done in all three of my properties. I would keep using their services, they are very efficient.