Pest Control in Trafford
Bookings available for any day, bank holidays included
Fast response with same-day and emergency bookings
Equipped, insured, and Killgerm-trained professional
Key pick-up and delivery service for your convenience
Expert Pest Control in Trafford to Fight The Vermin
Spotted a dozen cockroaches? What about an army of ants? Fear not, for our pest control in Trafford utilises all the tools to drive the scoundrels out in one visit. Our customer support lines are open 7 days a week and we sport a pretty flexible schedule, so it's never too early or too late to get in touch!
The local exterminators use a 4-step process to rid you of the problem for good. The treatments are flexible and suit home conditions as well as business environments.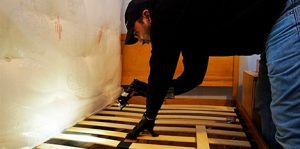 Have an infested mattress or wasps buzzing freely in your living room? Before performing our wasp nest removal, bed bug treatment, mouse control or any other form of pest control, your local exterminator in Trafford will have a look around to trace the pests back to their nests. Once he gets a general idea about the scale of your infestation, the expert will walk you through the next step of the process – the treatment.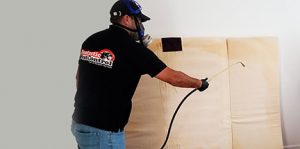 There is a different product or equipment for every type of pest. The pest exterminator is prepared for all occasions and his vehicle contains any of the combinations he needs to deal with ants, bed bugs, spiders, mice, squirrels, birds, dust mites and much more.
For example, for bed bug control he will spray all infested areas with two insecticides over the course of two visits; For rat and mouse control, he'll use potent bait stations and for cockroaches, he'll use a bait gel that has a "domino effect" on the population.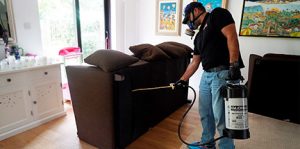 The monitoring stage is quite important since this will determine if the entire pest population has been affected by the treatment.
In case you spot some movement or just want to double-check that the critters have really left the building, give us a call. If you opted for a guaranteed session, you can even order up to two follow-up visits for absolutely free over the next three months after your service! We recommend follow-ups because they are the only thing that can really guarantee that the pests are eliminated and will not re-infest your home or business.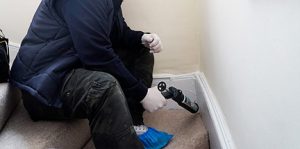 It's not enough to simply end the infestation – you also need to know how to prevent one in the first place. Your Trafford pest controller will give you some property maintenance tips and will suggest slight adjustments in your routine, if needed (for instance if you have the habit of leaving pet food outside for the night) to avoid giving other pests incentives to invite themselves over. He will also ensure that the latter will have no means of entering your property by sealing all points of entry.
How Are Our Pest Control Services Different
| | |
| --- | --- |
| Trafford Council Pest Control | |
| Charges extra for pests not included in their list | You can see all treatments available and discuss the cost of pest control with us at any time |
| Respond by the next day | We respond immediately |
| No additional services to help you in need | We offer after-treatment disinfection, dead animal removal and more |
| Pest inspections are charged separately. You better know your pest! | Pest inspection is included in the start of each treatment for free. |
| Some treatments are charged at a hourly rate which can make them expensive. | We always charge per job. |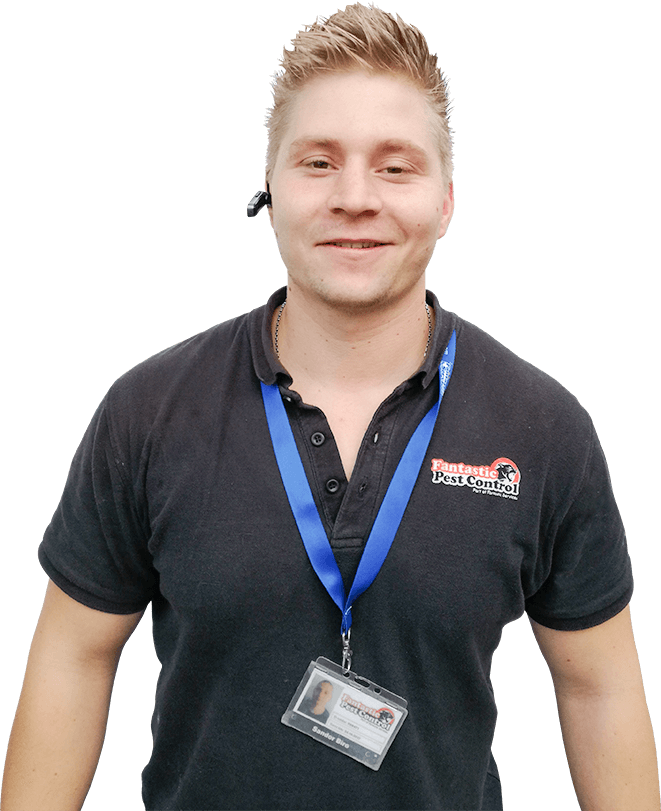 What You Need to Know About Your Trafford Pest Exterminator
The specialist near you closely partners with Fantastic Pest Control and is your one-stop shop for all pest control services. Whether the mischievous critters have infiltrated a school, a renown restaurant, an office complex, a hotel, or have disturbed the comfort your home, Sam will come to the rescue wielding all necessary tools and equipment.
For your ease of mind, the pest technician carries a comprehensive public liability insurance. He has also completed thorough training courses by an esteemed pest control institution in the UK (Killgerm), wears an ID badge, can arrive for weekend, bank holiday, and after-hour appointments and will work long and hard to ensure that your pest problem is no more.
Samuel is also the pest technician that is responsible for the services in Cheshire East, Manchester and Stockport.
Keeping Your Property Safe Is Simple with Fantastic Pest Control in Trafford
Mouse and Rat Control

Contrary to what the Tom & Jerry animation would have you believe, real-life rodents will not recklessly risk their lives for a piece of cheese. That is where the trained pest exterminator in Trafford comes into play. He will pinpoint all entrances that the mice and rats frequently use to raid your kitchen, and securely seal them using wire wool, expanding foam, and sealants. This goes for all apertures no larger than ½ inches. Traps with poisonous bait are also available if the infestation requires it and they will work quickly throughout the mice and rat population.

Insecticide Treatments

Most treatments, including bed bug treatment, cockroach control, flea control, and more are carried out with special spray-based insecticides that are designed to hit the bugs' weak spots. The products have a residual effect, meaning that they will act as a pest repellant for some time after your initial session. While not harmful to you or those around you, you will be asked to leave the building during the treatments to allow the insecticides to settle down and take full effect before your return.

Wasp's Nest Removal Services

Don't let the wasps multiply and invade your home next year as well. Book our wasp nest removal in Trafford and a local exterminator will quickly arrive to deal with the problem. He will spray the nest with a powerful insecticide powder that will start working immediately and will knock-out the nest in minutes. If the nest is reachable, he will also remove and dispose of it safely. But even if that's not the case, all wasps will be eradicated and the nest will be unhabitable.

Services for a Safe Business

It's not just the food industry that is at risk of a pest infestation – almost any business can fall prey to the animals' insatiable appetite. Here, the Trafford exterminator has your back again with a range of services specifically designed to keep the pests out of your commercial establishment and protect your products and employees without interrupting the workflow.

Some of these options include fumigation (spraying surfaces with a potent spray to reduce the risk of infestation) and bird control (involves spikes, nets, and fire gels).
Cost of Pest Control in Trafford
Prices for mice control, rat removal, ant treatment, cockroaches removal, flies control, fleas removal, moths control, carpet beetles control, spiders and silverfish
Property Size
Treatment with a 1 month guarantee**
Full treatment with a 3 month guarantee***

Fantastic Club Price

| Standard Price

1 bedroom

£115

| £135

£157

| £185

2 bedrooms

£123

| £145

£166

| £195

3 bedrooms

£132

| £155

£174

| £205
Pest control for Bed Bugs in Trafford
Property Size
Treatment with a 1 month guarantee**
Full treatment with a 3 month guarantee***

Fantastic Club Price

| Standard Price

1 bedroom

£144

| £169

£204

| £240

2 bedrooms

£152

| £179

£212

| £250

3 bedrooms

£161

| £189

£221

| £260
Other pest control services in Trafford
Pest

Fantastic Club Price

| Standard Price
Property fumigation

£145

| £169
- Prices are applicable for residential properties only.
- No further charges go on top of the rates except parking and congestion, if applicable.
- £30 additional charge on all night jobs (night job is considered between 8pm and 5am appointment time)
** Treatment with a 1-month guarantee consists of 1 major visit + 1 follow-up in a 1-month period. Please mind that a follow-up can be organised only upon your further request.
*** Full treatment with a 3-month guarantee consists of 1 major visit + 2 follow-ups in a 3-month period. Please mind that follow-ups can be organised only upon your further request.
**** If your property has more than 4 bedrooms, contact us for a quote.

Join the Fantastic Club and get:
- 10% OFF 25+ Fantastic services, including pest control
- Access to member-only deals
- Last-minute emergency slots
Your Local Exterminators Can Now Serve Trafford and the Nearby Areas
There are times when an infestation has been going on for months on end, only revealing itself once the population gets too high. But there are also those infestations that strike out of nowhere and cause all sorts of trouble within mere hours. If the last example describes your situation perfectly, get in touch with us today and book an emergency pest service in Trafford or the neighbouring areas.
And here are the neighbouring areas that your specialist currently covers besides Trafford:
The mice and insect control specialist will visit your address within two hours to swiftly fight off the invaders and pest-proof the building.
This is what I call a customer oriented company. They did everything to provide me with a great service. The phone operator called a few times, the pest exterminators were punctual. They did not neglect any corner of the house. A very thorough service for a very reasonable price. I recommend it.