Pest Control in Redcar and Cleveland
Quick and simple booking methods
24/7 support to answer all your questions
COSHH-regulated pesticides
Discreet services with non-branded vans
Always Reliable and Ready to Help You
Pests have been around for thousands of years and have tormented people for just as long. But we also have quite a bit of years of experience in dealing with all types of vermin and will gladly help you.
If you spotted an uninvited guest inside your home, call Fantastic Pest Control in your area for a reliable pest treatment.
Whether you have an issue with rodents, insects or birds, your local technicians will get the job done in a safe and responsible manner.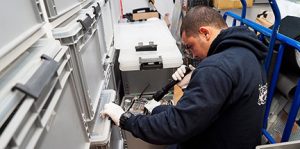 To analyse the real problem at hand, we send an equipped specialist with a thorough checklist. He will use it to successfully identify all problems related to pests. After assessing the situation, he will advise you on what the next steps should be.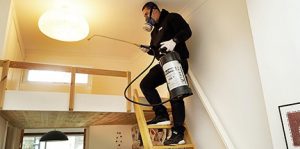 When you book a treatment, we send a professional who is experienced in dealing with the type of pest you have. He will work with approved pesticides or insecticides, depending on the type of infestation you have. For rodents and squirrels, he will also use traps and baits to capture the unwanted vermin.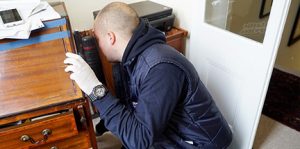 Our guaranteed services include up to two free follow-up visits. You can book those up to three months after your initial treatment if you have doubts that the pests might be still around. The specialist will then arrive to retreat all infested areas, if necessary.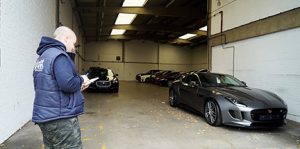 Upon leaving your home (or business property) the technician will share with you some ways in which you can reduce the risk of future infestations. He can also provide you with a written service report upon request.
Hollie Smart
Even though no one in the house is allergic to wasps or bees, it's not a nice feeling, knowing that at any moment when you are in the garden you can get stung by a wasp. There's a nest near our garden and we have wasps around us constantly. A neighbour recommended your services and we called to book a treatment. We are greatly thankful to the team who came, they were nice and friendly and got it done. 5 stars!
Forget About Stressing Over Pests, Call Fantastic Pest Control in Your Area
Pests are not limited to just one area or one city, but neither are we. Fantastic Pest Control has franchisees in Redcar and Cleveland, as well as in other areas nearby. You can get in touch with us and book a service regardless if you are located in Redcar and Cleveland or in: