Pest Control in Northumberland
Seven days a week availability
Emergency or same-day service
Certified and vetted technicians
Variety of pesticides and insecticides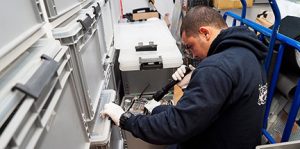 A proper surveying is necessary in order to take appropriate measures against the pest. A team will inspect the infested property and will assess the situation. After that you can book a pest control service to deal with the issue.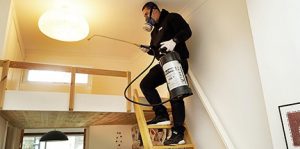 Depending on the type of pest, the technicians will use suitable pesticides, traps, baits and equipment. Skilled and vetted pros will go around your property to treat every corner.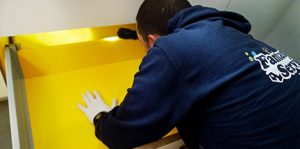 In the months after the treatment, depending on the service you have booked, you are entitled to up to two free follow-up visits. (Not for all pests.) A team of technicians arrives at the appointed time and date and inspects your home or business building to determine if the pests have come back and if the treatment has had any effect. If there's a need, a second treatment is scheduled.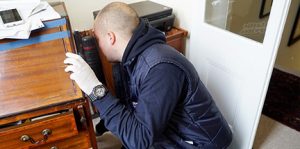 To proof your home and prevent future pest infestations there are a number of things you can do. The Northumberland pest technicians will give you all of the information and tips that you need for future protection of your home.

See Who Works in Northumberland and the Area
Simon Maxwell is the local pro who, after several years working with us, is now managing a team of 6 people. Simon is certified and has been professionally trained to deal with various types of pests.
Now he helps new technicians learn and get better at the job by sharing his experience and knowledge with them. He also helps the teams in Stockton-on-Tees, Durham, Newcastle upon Tyne and Sunderland.
Northumberland Pest Technicians Will Eliminate the Vermin
Rodents

From tiny mice to big, scary rats and squirrels, the pest technicians will solve your problems. Regardless of the size of the rodent, they tend to cause similar problems to your property. They can eat through walls, pipes, cables, your food.

Insects

They are small, they bite, they can hide everywhere. Do not attempt to deal with an insect infestation on your own, as it will not end well. They are tricky and hard to eliminate. Professional exterminators will get the job done in no time. Call Fantastic Pest Control when you are experiencing such problems.

Other Services

We are a company that wants the best for its customers. We are offering you a number of other services that will complete your experience. For example, you can book a property fogging service to ensure that the premises are safe and secure against pesky insects. The treatment deals with a wide variety of insects such as moths, flies, carpet beetles and more.

Commercial Services

For your business, you can request a discreet service and you can have peace of mind that we will arrive and do our job without anyone finding out about it. The team in Northumberland will arrive in a non-branded van and will treat the property discreetly. Call for a free quote now.
| | |
| --- | --- |
| | Northumberland County Council |
| | No pest treatments for spiders, pigeons, rabbits, squirrels, foxes, woodworm |
You Need a Pest Exterminator Right Now? Call Fantastic Pest Control Today!
There are many areas we operate in, other than Northumberland. Our reach has grown over the years and we can deal with pests across England. Here are some of the areas near Northumberland that we operate in: