Pest Control in Newark and Sherwood
Effective treatments of variety of pests
24/7 customer care and sales department
Complete service - survey, treatment, proofing
Precise control of substances, hazardous to health
Do Not Delay the Pest Extermination Any Longer
If vermin have entered your private property and you haven't managed to remove it yet, it's time to seek some professional help. Fantastic Pest Control in Newark and Sherwood offers effective solutions against rodents, insects, birds, arachnids and more. In addition to this, we can schedule fumigation, heat treatment and other handy services.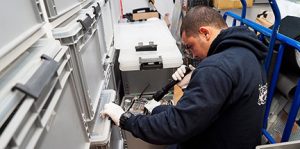 A pest control professional always starts with a thorough and precise check of the building. The pest, as well as its behaviour, hidings and entry points, are determined as fast as possible. This helps the pest technician to get a clear picture of the extent of the issue and come up with an effective extermination plan.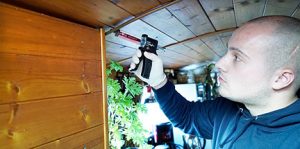 Whenever possible, the pest will be killed in the most humane and quick way. For bird and squirrel problems, we apply effective vermin repellent solutions and wildlife relocation techniques. You also have the option to schedule a guaranteed service, which includes free inspections within a period of 3 months.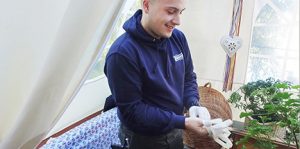 Our goal is to leave you satisfied with the pest control service. To achieve this, the technician always double-checks the results of his pest session. If anything is wrong, he goes through again until the desired effect is reached.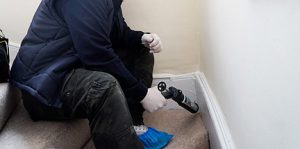 The pest specialist will present you with a detailed service report and share with you his expert pest prevention advice. This will help you keep your property vermin-free for long and avoid future re-infestations.
Expert Pest Control in Newark and Sherwood and the Suburbs
That's right, our pest control services are not limited to covering Newark and Sherwood only. We can also be of your assistance if you are located in any of the following areas:
-Ashfield
-Gedling
-Rushcliffe