Pest Control in Medway
Using the latest effective anti-pest methods
Service by highly skilled & dedicated pros
Flexible booking options & availability
Protection against re-infestation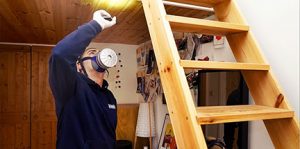 When the pest controller arrives at your property in Medway, they will conduct a comprehensive survey and look for the signs of infestation. For example, some of the clues that suggest the presence of rats include concentrated droppings in certain areas, scratchy noises in the middle of the night, footprints and holes in the walls.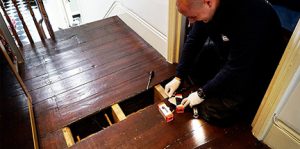 After inspecting your properly carefully, the pest controller will apply the most appropriate method against the rodents or bugs that have invaded your property. Fantastic Pest Control resorts only to agency-approved products and methods in order to safely rid properties of lingering infestations.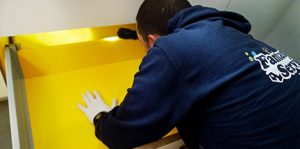 In case the infestation at your property is quite serious and there is a risk of a re-infestation, then you can purchase a guaranteed service package from us. This includes additional treatments that are absolutely free within a period of time after the initial service. To learn more, use our online booking form or simply give our customer support team a call (they'll answer within a few rings).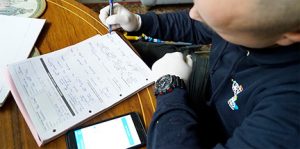 One of the best ways to deal with infestations is to prevent them in the first place. So consult with your Fantastic Pest exterminator and he will be happy to share with you effective strategies that you can implement in the future for your property in Medway.

A trusty pest exterminator near you
This is Mark Hobson and he is the pest control team leader responsible for Medway. He has considerable professional experience and has serviced countless of infested domestic and commercial properties. Also, he uses some of the latest pest control techniques in his work to ensure the best possible results. So if you book a pest control service for your property, then Mark might be the one to show up on your doorstep. And if he's there, you can be sure that he will do a fantastic job!
Mark is also the team leader of other teams in the following areas: Sevenoaks and Dartford.
What your local pest controller can do for you
Rat and Mice Control

The sneaky rodents usually find weak points in the walls of structures and use them to gain indoor access. That is why the first thing that your pest control technician will do is to find and block those tiny holes. Usually, this is done with expanding foam and steel wool. The remaining specimens that end up "locked" inside are captured with baits and traps.

Crawling Insect Control

There are various species of crawling insects that invade man-made dwellings. And there are best practices against all of them but usually the application of various insecticides is involved. The goal is to eliminate all of the bugs present at the property and to repel the rest from coming nearby.

Wasp Control

If you are dealing with a wasp or two, then there's nothing to worry about. Well, except if you're allergic. However, if there is a whole nest of wasps nearby your place, then you better call in the professionals. We can fumigate the nest and knock down the stingers.

Bird Control

Oh, that's right. We can do something about the annoying birds so they won't be causing a mess around your place. Basically, we can install wires and spikes on the roof of your building which will make it really uncomfortable for the winged troublemakers.
See Some of the Reasons We Are More Reliable than the Council
| | |
| --- | --- |
| Medway Council | |
| Works Monday-Friday from 8am - 4pm. | We work 24/7 and offer emergency services. |
| No customer support after 4pm. | Customer support is available at all times. |
Need pest control but your address is not in Medway?
Hey, no worries! If your property is not technically in Medway but still nearby, make a booking anyway and we'll send a technician to help you out. Here are some of the areas that we service as well:
- Gravesham
- Tonbridge and Malling
- Maidstone
- Swale