Pest Control in East Lindsey
Insured, equipped and certified professionals
Eco-friendly pesticides and insecticides
Available 7 days a week and for emergencies
Non-branded vehicle for discreet treatments
Enjoy Quick and Professional Rat Control, Wasp Removal and More in East Lindsey
When over-the-counter products stop working, but the pests keep coming back, you need to have a plan B. Get in touch with Fantastic Pest Control to take advantage of the latest treatment methods and products and de-infest your property from rats, insects, and more in a matter of hours.
The local team of pest exterminators can also perform emergency and fully discreet treatments against infestations both big and small to ensure that your reputation remains untarnished.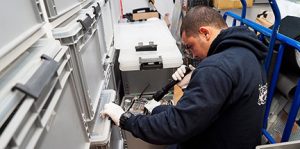 The professional will check your garden, vents, areas behind appliances, bathrooms, kitchens, and other areas that are usually at a high risk of an infestation as soon as he arrives on site. When the pests are located and identified, the exterminator will immediately notify you about the type treatment you need, for example insect control, and on how it's going to be performed.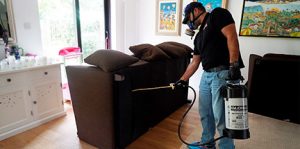 Next, the specialist will take care of the pests themselves using a variety of tools and products. He will, for instance, limit the rodent access to your home by filling in all suspicious-looking holes with wire wool, sealants, and expanding foam.
Of course, he will also bring sturdy traps and potent bait to lure the rascals in if the infestation has already considerably grown in size. Bed bug treatments, on the other hand, will be done in two visits with two spray insecticides.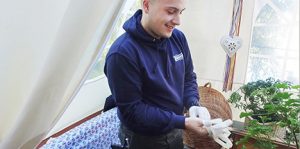 Any infestation is truly over only once the last remaining animal that caused it is gone. To ensure that's the case, you can order up to two additional visits free of charge, as long as you've booked any of our guaranteed pest control services.
The pest technician will then promptly return to perform another inspection and repeat the treatment in case some areas have been reinfested. The guarantee for our services lasts for up to three months after your initial session, so make sure to contact us in time!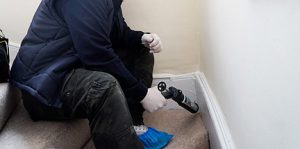 After the treatment is done, the professional will give you personalised tips on how to protect your home, hotel, restaurant, office building, warehouse or any other type of property from a new wave of pesky invaders and can also supply you with a written service report upon request.
Book Expedient Wasp Control and More in East Lindsey and the Surroundings
You can enjoy emergency control 24 hours a day, 7 days a week if you're located just outside of East Lindsey or even further afield. The specialist will arrive within a few hours to tackle a wide variety of insects and other pests in line with the best practices in the field and with all suitable equipment, for example, a UV machine for dust mites, spray insecticides for bed bugs, traps and baits for rodents, and more. And here are the extra areas that the local pros cover: