Pest Control in Waverley
Safe application of anti-pest methods and products
Free pest proofing information and prevention tips
Emergency callouts and short-notice service requests
Discreet vermin removal services with unbranded vehicles
Serving Greater London and Beyond - Pest Extermination in Waverley
The Fantastic brand is successfully helping customers maintain a pest-free environment at home and at the workplace in numerous districts, boroughs and cities throughout the UK. We have partnered with local COSHH-certified and fully insured pest control professionals who provide our services safely and with utmost dedication.
Commercial and domestic clients, as well as those responsible for the maintenance of public facilities in Waverley, can take advantage of our rodent control, spider control, cockroach control, bird removal and squirrel control services, as well as get help against other types of insect infestations.
The pest specialist are additionally trained at the Fantastic Academy to perform the service in four stages, in order to achieve results of the highest efficacy.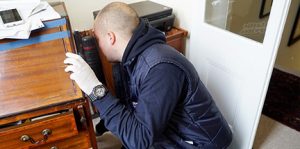 Your pest removal treatment will begin with a diligent investigation of the vermin issue. The technician will inspect the premises in search of evidence for pest damages to your property and/or belongings. His findings will help him evaluate the extent of the the problem.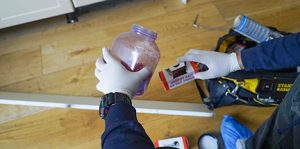 With a versatile range of pest treatment procedures and techniques to choose from, our local franchise partner will ensure that the the most suitable and effective method is applied for your particular vermin situation. Whether he uses a fumigant against fleas or gel baits to exterminate a colony of cockroaches, rest assured that the infestation will be eradicated for good.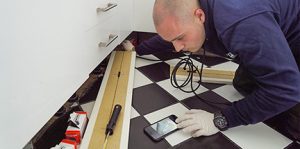 Some pests can be neutralised in one single treatment. But others (bed bugs, woodworm, etc.) may require a follow-up visit and/or a repeat treatment for optimum service results. Hence, our advice is to opt for a fully guaranteed 3-months service and get up to two additional free visits, if needs be.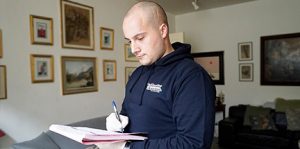 The Fantastic exterminator in Waverley will provide you with a service report and important pest prevention information, upon completion of the job. He will advise you on all the proofing measures you can take to keep your home or business free from health-hazardous intruders.
Waverley Fantastic Pest Control - Fast and Reliable
At just 20 minutes drive away from M25, Waverley is also in our emergency pest control service coverage. So, if you find your property infested with roaches, bed bugs or rats, just give us a call and we'll do our best to investigate the problem within two hours. Customers in the areas below can benefit from our expedient response, too: Guildford, Epsom and Ewell and Mole Valley.