Pest Control in Swale
No time constraints: the job is carried out for as long as needed
Certified pest operator: the specialist is fully equipped and insured
Comprehensive service: from inspection to treatment and prevention
Flexible schedule: weekend, bank holiday, emergency appointments
Hire a Skilled Exterminator – Make Your Swale Property Safe Again
When in need of harmless and high-tech pest control solutions in the area, turn to no other than your local exterminator. The multiskilled professional has developed dozens of methods over the years that effectively target the weak spots of spiders, cockroaches, mice, bed bugs, moths, wasps and more. They will also keep your domestic or business environment protected for the weeks and months to come. The specialist has passed all relevant training courses, which means that he can identify the pests, expose their hideouts, and wipe out their population in no time.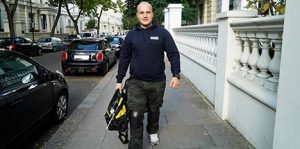 As part of your pest control service, the technician will carefully inspect your home or workplace. He will look for the signs of infestation and based on that evidence, he will be able to determine the scale of the infestation and how to best tackle it.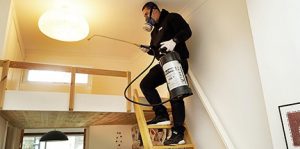 The treatment is determined by the type of pest. If you are dealing with bed bugs for example, then at least two visits to your property will be necessary. This is because some of the bed bugs will be able to develop a resistance against the product used against them. That is why a secondary treatment with a different anti-pest product is necessary.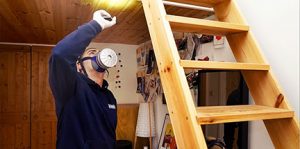 It would be best if you check the affected areas from time to time. The chances are slim but if you notice some kind of pest activity, then you should contact us right away. And keep in mind that you can take advantage of our guaranteed service packages that come with additional free visits from pest controller. We highly recommend those in case your property is likely to be infested again.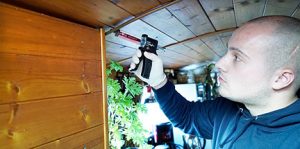 Talk to your pest controller regarding what you can do to protect your property from problems with rodents and insects in the future. They will be happy to offer you some useful advice after carefully inspecting your property and determining the risk factors.
Short-notice services Swale and nearby areas
Waiting for the council to provide with a service can be hassle. Luckily, Fantastic Pest Control is always ready to provide with professional assistance. And even if your property is not actually in Swale, contact us anyway. We also service the nearby areas:
- Medway;
- Maidstone;
- Ashford;
- City of Canterbury.