Pest Control in Southampton
Human-safe and highly effective pesticides and insecticides
COSHH regulations strictly followed for each and every service
Pest control available 7 days a week (bank holidays as well)
Complete service discretion
It's Time for the Pests to Leave. Enlist the Help of a Local Professional
When was the last time you visited your attic or had a peak on what's behind appliances or furniture? If you have the suspicion that something's lurking in these darkest of property corners, don't waste time any further and count on the licensed exterminator in Southampton to sweep in and sweep the critters out. The specialist is fully insured for your peace of mind and does not work by the hour, meaning that he will stay in your property until all work is complete.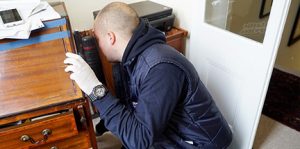 Before resorting to rat control or any other sort of treatment, the exterminator will inspect every inch of your property to locate the animals' hiding spots. These may vary from pest to pest, for instance, cockroaches enjoy living in dark and damp areas, such as basements, inside sinks, the areas behind refrigerators, and so on. Once the troublemakers' den is located, the specialist will provide a rough assessment of their population and choose a suitable method for kicking them out.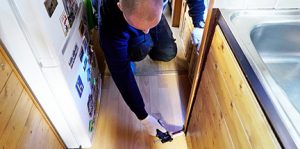 Now that their location is well known, the pest specialist will use a variety of spray-based insecticides, fast-acting pesticides with a domino effect, sturdy and reliable traps, and other equipment to either imprison or eliminate the interloper on the spot. For instance, when ordering a bed bug treatment you can expect the professional to arrive at two separate instances and spray your mattress, sofa, or other affected areas with two types of pet-friendly insecticide.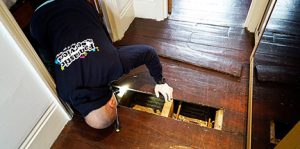 Even after performing services like wasp removal where the entire hive is removed from your property, it still pays off to be on the lookout for any new signs of pest presence. If you spot any and have booked a guaranteed treatment, sound the alarm at any time and book up to two free visitations (valid for 3 months after the first session) to end the pests' tyranny for good.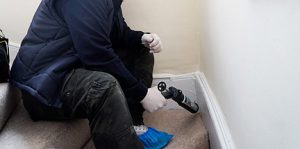 An infestation is just a symptom of a much deeper problem. The local expert will be more than happy to help you solve the latter by giving you individual tips and tricks on how to securely keep any insects, mice, squirrels, or other natural thieves away from your premises. All products used have a strong residual effect that can last for weeks to further protect your investment.

Why Put Your Faith in the Pest Technician Near You?
Affordable rates aside, what you are getting by choosing Stanimir, a partner of Fantastic Pest Control, is convenience and reliability. For example, the exterminator has a flexible schedule, so you can make a booking Mondays through Sundays, as well as for bank holidays.
He is also extensively trained on how to approach each individual pest species to achieve the best effect, wears a branded uniform for instant recognition, is fully insured, and has treated dozens of buildings in the area, including homes, offices, restaurants, hotels, schools and more.
Stanimir also makes sure that we deliver impeccable services around Brighton & Hove and Portsmouth
What Our Certified and Fully Insured Pest Control Means in Practice
We Have a Lot More to Offer Than the Council
| | |
| --- | --- |
| Southampton council | |
| Follow up treatments should be requested until certain period | With our guaranteed service, you get follow-up treatments without additional requests |
| Commercial treatments are done only with a contract | We can arrange emergency pest treatments for you business |
Find Us in Southampton and a Number of Regions Nearby
Gone are the days when you had to wait weeks for your local council to make a move. Just let us know in advance and the diligent pest exterminator can arrive to de-pest your home or, say, skyscraper office building up to three hours after you've placed your order. All work is fully compliant with the Safe Use of Pesticide and COSHH regulations, all the while remaining highly efficient against the creepy crawly armies. Currently, the expert can assist you in Southampton and:
-Test Valley
-Eastleigh
-New Forest