Pest Control in Eastleigh
Treatments available on workdays, weekends, and bank holidays
Certified, insured, and RSPH-trained pros
Friendly customer care operatives are available 7 days a week
One-time and guaranteed (up to two extra free visits) treatments
De-pest Your Domestic or Commercial Property Up to an Industry Standard
There is no shame in admitting that you have pests. Contact the local Fantastic Pest Control specialist whenever you are being bothered by rats, spiders, cockroaches, squirrels, birds or just about any other pest in the UK you can think of. He can also give you free pest prevention tips!
The insured and certified professional will identify the weaknesses of every critter to deliver lasting results. He has provided expert pest control in countless properties in the Eastleigh area and beyond, including houses, hotels, food chains, sport centres, and more.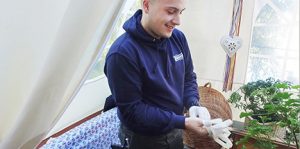 Knowing your enemy is winning half the battle. The experienced pest controller near you will observe all vulnerable areas on the inside and on the outside of your property to determine how the rascals got in. He will also give a rough estimate of their population, and choose the product that targets this specific species to deliver safe and long-term results in just a few hours.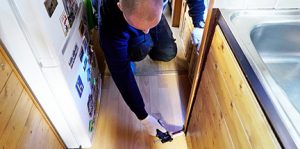 Pest control is a profession of constant adaptation since some pests develop natural resistance to most products on the market in a relatively short timeframe. For example, the certified expert will use a spray insecticide to treat all affected furniture against wood-boring beetles or inject a potent paste within the openings to deal with bigger infestations.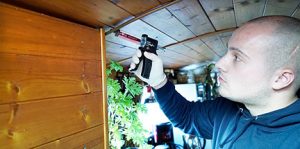 Regardless if you are booking rat control, wasp removal, or more, we recommend scheduling a post-service visit to ensure that the infestation has been fully extinguished. You can benefit from up to two free follow-up visits by booking a guaranteed treatment. During these extra sessions, the exterminator can also dispose of any pest carcasses in an environmentally-safe manner.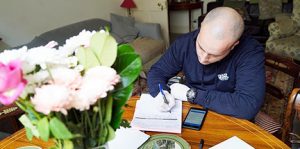 Upon service completion, the insured and trained pest control operative will share with you useful tips and tricks with which you can successfully bar the pests from invading your commercial or domestic premises. This final treatment stage will also include sealing of all pest entry points with reliable materials, as well as a detailed service report upon request.
Take Advantage of Emergency Pest Control in the Eastleigh Borough
The local pest controller can arrive at your address in mere hours for an emergency treatment. Just give us a call in advance or schedule your service via our online booking form and describe your situation in detail so that the professional can grab the right equipment for the job. Our services are also available in a few other places besides Eastleigh. Find out which these are below.