Pest Control in Peterborough
Flexible booking options
Emergency house calls
Highly effective methods
Done by dedicated professionals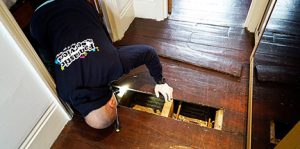 Basically, a successful inspection of the affected area is the first step towards solving any pest-related problem. So when the pest exterminator arrives, this is exactly what he will do. When he fully understands the situation, he will know how to best tackle the annoying pests.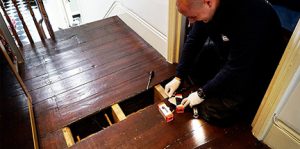 After carefully inspecting the property, the exterminator will implement the best possible treatment against the specific pest that is bothering you. He has all the necessary skills, know-how and equipment to eliminate the pesky insects or bugs that have affected your property. And rest assured that all anti-pest products and methods used are perfectly safe for your family and property.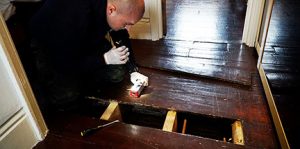 Keep in mind that you have the option to purchase a guaranteed service package which grants you additional visitations from your local pest controller. This option is highly recommended for properties that have suffered from pest-related issues in the past. If your property is susceptible to re-infestation, then talk to one of our helpful reps about our budget-friendly service packages.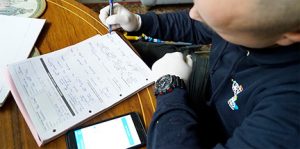 Of course, if you have any questions, your pest controller will happy to answer. In fact, he will also share with you some useful tips on what you can do to protect your property from pests and how to minimise the risks. And in case we are talking about your place of businesses, the specialist can advise you on how often you should have the place professionally inspected and treated.

Meet your local pest controller in Peterborough
This is Wayne Morrow and he is the pest control team leader responsible for Peterborough and some of the areas nearby. He is a dedicated and experienced professional who has tackled countless cases of pest infestations at various properties. Also, he is fully certified and trained to conduct professional pest control procedures safely. So when you are in dire need of a professional helping hand, Wayne might very well be the pro to show up on your doorstep to carry out the inspection and treatment. He also services the areas of Central Bedfordshire and Cambridge.
Our pest control services in available in Peterborough
Rats & Mice Control

As part of the service, the pest exterminator will carefully inspect the property in order to find the holes and "entrances" used by the rodents. He will seal them with expanding foal and wool wire. However, there might be individual rodents trapped indoors now that their access has been cut. That is why the specialist might decide to place traps and baits to capture the remaining troublemakers.

Bed Bug Treatment

The treatment against bed bugs is usually handled in two major visits. Basically, the first treatment eliminates the majority of the adult bed bugs present at your property. However, some of the bed bugs will be able to develop a resistance against the product that was used to tackle them. That is why, about a week later, a secondary treatment with a different anti-pest product should be conducted.

Cockroach Extermination

Usually, a single visitation from your local pest controller is enough to put the situation under control. In case of a heavy infestation where the roaches are swarming, the exterminator can directly spray the affected surfaces. Otherwise, he will simply apply a special gel around the key areas. The roaches will eat from the substance and perish. This product has a long residual effect and keeps the pesky bugs at bay.

Commercial Pest Control

And in case your place of business has been affected by any type of pest, then make sure to contact us right away. We understand how important keeping the good image of your workplace is so you can be sure that we will do a good job. Also, we can issue a report that your facility has undergone professional pest treatment which you can present to the council if needed. In addition, you can also take advantage of our pest disinfection services.
Your One Stop Shop for Pest Control and Prevention Services
| | |
| --- | --- |
| | Peterborough City Council |
| | Doesn't provide the pest control services |
Areas near Peterborough that we service
You will be happy to find out that our helpful pest control services are also available in the areas around Peterborough. So in case your property is nearby and you are experiencing the consequences of a pest infestation, then make sure to contact us. Here are some of the surrounding areas that are within our coverage: