Pest Control in Pendle
Harmless and COSHH-approved pest control procedures
Single use and guaranteed, multi-visit treatments available
Inspection, treatment, and proofing are all part of the service
Round-the-clock assistance over the phone and online
Protect Your Family and Employees with Certified Pest-proofing Near You
The longer you wait, the worse your infestation will become. Don't allow the pest to feel at home and call in your certified pest exterminator. The expert has successfully passed all relevant courses, including the Safe Use of Pesticides, and will promptly deal with your source of annoyance, be it rodents, bed bugs, ants, moths, pigeons, squirrels, or something else.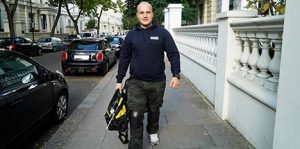 The specialist has closely studied the habits of a wide variety of pests. He will examine every nook and cranny in your premises to assess the level of infestation and to locate all nesting grounds. If you've never encountered the pest yourself, he will also look for certain tell-tale signs to identify the creature and propose a suitable form of pest control.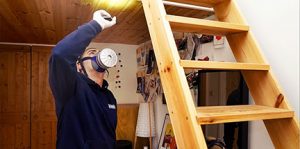 As soon as the professional knows what he's dealing with, he will bring all necessary equipment from his van, depending on the type of pest encountered. As part of the mice control service, for example, the specialist will seal all tiny holes (up to ½ inch in diameter) with sealants, wire wool, and expanding foam or use traps with poisonous baits. Bed bug treatments, however, will be done in two sessions with two different insecticides since the insects can be quite resilient.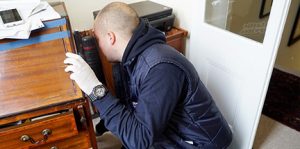 With the area treated, the pest technician will ask you to be on the lookout for any further pest activity. If you spot more of these animals lurking around and have booked one of our guaranteed services, you can schedule up to two free visitations within the next 3 months.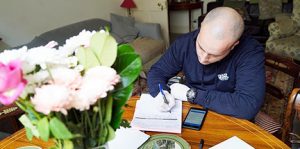 Before departing, the exterminator will take another good look at all treated areas and will advise you on how to prevent any further infestations from happening, based on the type and current condition of your property. And, since most used products have a residual effect, your premises will continue to be an inhospitable place for the critters for quite a bit afterwards.
Serving Pendle and Beyond
Having pest control near you means that it will only take a few hours for the pest technician to arrive if you have an urgent situation on your hands. But neither our emergency response times nor any of the treatments we have on offer are exclusively reserved for just the Pendle area alone. We can also cover several other neighbouring regions, a list of which you can find below.