Pest Control in Charnwood
Unbranded vehicle treatments for full discretion
Threefold service: survey, treatment, protection
After working hours, weekend, holiday bookings
RSPH-certified and fully insured pest controllers
Efficiently Deal with Infestations of Any Size with Fantastic Pest Control
The team of expedient local pest controllers can lend you a hand for both regular and emergency (within 2 to 3 hours) appointments for any type of property within Charnwood and the area. Each pro is highly qualified to perform their line of work, is insured, carries professional-grade equipment, and can pick-up and deliver your keys to tackle rats, mice, spiders, moths, roaches, bed bugs, and other creepy-crawlies even when you're not at home.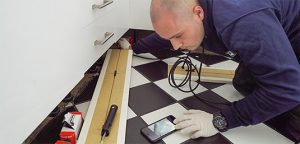 The exterminator will begin with a thorough inspection of the infested areas to identify the pests, predict their behaviour, and assess their numbers. The hiding spots themselves can vary greatly depending on the species and their size, and can include anything from overgrown shrubs and cluttered attics to kitchen cabinets, sofas, carpets, mattresses, electronic appliances and more.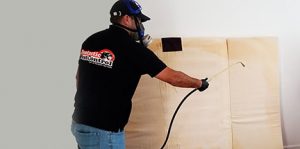 The specialist's van is filled with suitable equipment for tackling just about any type of rodent, insect, squirrel, or bird that dared approach your property. Some of the methods he will use are non-lethal for the animals. For example, squirrel control is done entirely via baits and traps and the animals are then relocated, while birds will be spooked using spikes, fire gels, and nets.
Insect and mice control, on the other hand, involves human and pet-safe pesticides and insecticides that will efficiently target each individual animal's weaknesses and bring its population down to zero within mere days, and sometimes even instantly (as is the case with our Charnwood wasp treatments). All products have been purchased from a leading UK supplier.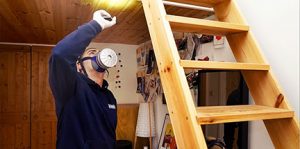 It's normal to see peaks in pest activity after a treatment – this means that the products are doing their job. If, however, the animals are still raiding your kitchen after a few days have passed and you've chosen a guaranteed service, give us a call within the next 90 days to receive up to 2 additional visits for free. We will make sure to dispatch the same professional to finish the job an double-check that there are no other survivors left to spoil your day.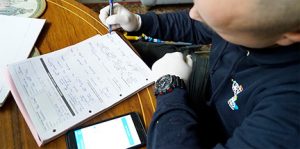 To ensure that your home is pest-proof for the days ahead, the pest controller will give you handy tips on how to prevent new invasions and how to identify an infestation in its early stages. Most pest products also have a lengthy residual effect, which will act as a second layer of defence against any tiny robbers who may decide to sneak in and live in your premises uninvited.
Fantastic Pest Control Now Offers Services in Charnwood and the Area
Wasps, ants, mice, fleas, rats, pigeons, squirrels and other pesky animals simply know no bounds. But neither do the local professionals. Always suitably equipped to perform anything from rodent and bed bug control to wasp nest treatment and squirrel control, the specialists can arrive for an emergency treatment within just a few hours to reclaim your property back in no time. The areas that we cover in addition to Charnwood are the following: