Pest Control in Central Bedfordshire
Our complete service includes: throughout inspection, safe treatment, and useful prevention tips
Our pest technicians are well-trained and certified to perform efficiently
Our customer support team is at your availability 7 days a week, 24 hour a day
Our emergency service can help you get rid of unwanted pest on the same day
Enjoy Pest-Free Home and Office with Fantastic Pest Control Central Bedfordshire
Fantastic Pest Control in Central Bedfordshire has been providing homes and offices with efficient and affordable pest treatments in all aspects. We are fully qualified and we work on weekends as well.
The pest control technicians are certified, fully insured and prompt taking down any type of pest infestations. Get your free quote today, by contacting us either by phone or by providing the required information in our easy-to-fill contact form.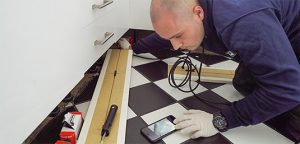 Our successful pest control service starts with a comprehensive inspection of the problem. The local pest exterminator assigned to your case will carefully evaluate the level of infestation at your home or office and will come up with an effective pest management plan. All will be discussed and confirmed with you, including the number of visits required.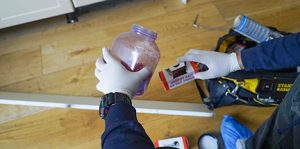 The pest technician will proceed to the actual treatment of your pest problem. All the affected areas will be treated with COSHH-approved products depending on the type of the infestation: traps, insecticides, pesticidal gels and baits against rodents and cockroaches, etc.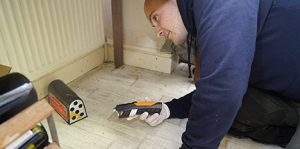 A guaranteed full-treatment can be recommended to you. This option will ensure that your pest problem will be closely monitored over a period of three months. Upon request, you can get 2 additional visits from your local pest expert.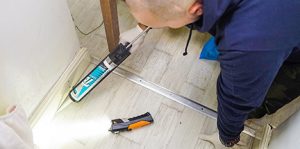 Proofing your premises against future pest infestations is very important at first place. Once all affected areas are successfully treated by the pest technician proofing is next. For example, all possible entry point for pesky rodents will be sealed. When done, the pest exterminators will provide you with additional prevention tips on how to keep your property pest-free for a long time.

Your Local Pest Controller in Central Bedfordshire
Let us introduce you to Wayne Morrow. He is the pest expert responsible for organising the workflow for the area of Central Bedfordshire. Wayne gained his pest control experience by working in the sphere for more than 15 years already.
Wayne is also the reason behind the high standard of the services offered from Fantastic Pest Control within the area. Thanks to his work, the rest of the exterminators in Peterborough and Cambridge are staying up-to-date to the latest innovative solutions in the pest removal industry.
Rodent Control

Fantastic Pest Control deals with rats, mice, and other types of rodents which are problematic to both domestic and commercial environments. It is difficult to pinpoint such an infestation as rodents like to hide when humans are present. Call us now, and your local pest expert will spot all the evidence and will employ the most effective rodent control solutions for your home or business.

Bedbugs Treatment

Bedbugs are a common pest that is prevalent due to a number of reasons, including travelling, usage of second-hand furniture, and suspected tolerance to some pesticides. The best way to deal with them is to provide an immediate solution. At Fantastic Pest Control, we deal with bedbugs by combining our expertise with the best practices to help you enjoy a pest-free property.

Wasp Removal

Wasps can cause to be a real danger to your home or business if provoked. The worst part is that they can attack and sting even unprovoked, but usually if threatened. This is a huge risk and you should be really concerned if you have children or pets as, for some, wasp sting can be lethal. Our local pest exterminators are well-trained in order to take down a wasp infestation in a quick and safe manner.

Cockroach control - In Britain, the most common species of cockroach are the Oriental and the German cockroaches. We can provide you with an immediate and ongoing solution against these nasty creatures. We won't only help you get rid of the current cockroach infestation, but we will prevent your home or business from future pest occurring. If you find cockroaches in you Central Bedfordshire surroundings, contact us now!

Commercial pest services

At Fantastic Pest Control, everyone is busy and working like a little bee. Our years of practice have given us the time and opportunities to test a variety of methods and products and now we use the best of the best. If you are responsible for your business property or are an office manager and you are struggling with pests, get in touch with us.

Fantastic Pest Control in Central Bedfordshire relies on skilled exterminators who will inspect and treat properties of any size. The exterminators use special machines that give them great advantage in treating large properties.
| | |
| --- | --- |
| Central Bedfordshire Council | |
| Only uses poison baits for mice and rats control. | We use baits, we seal entry points, we can do a rodent proofing. |
| They use a contractor to do the job for them. | We do all of the work ourselves. |
| Only available on the phone during office hours. | Call center available 24/7. |
| Does NOT guarantee complete success for the treatments. | We have guaranteed services. |
We Offer Full Pest Control Coverage for Central Bedfordshire Area
No matter the exact location of your residence in Central Bedfordshire, we can send a local pest exterminator to eliminate the pest problem. The supervisor of the particular area will assign the job to a local pro which will arrive and the scheduled time and date for a hassle-free treatment.
We are also able to provide pest extermination services in nearby areas such as: