Pest Control in South Somerset
Same-day emergency anti-pest treatments
Personalised approach & flexible bookings
Public holiday & weekend service availability
Guaranteed packages with free follow-up visits
Why Call Fantastic Pest Control in South Somerset
Well, in short - we strive to stand by our brand name. Your Fantastic experience with our reliable pest relief is powered by a range of benefits that come with our services. From a careful inspection and follow-up observation to free pest prevention advice, we've set a number of high-quality standards and pest management procedures, which our dedicated partners are fully equipped and trained to follow.
The local pest technicians, we collaborate with on a franchise basis, work round the clock, including on weekends and public holidays. They are also ready to respond on the very same day of your call if you need urgent vermin removal assistance. Just get in touch at your convenience and let us show you how it's all done!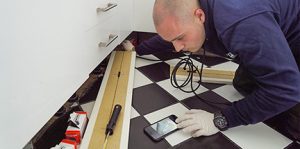 Your service will start with a meticulous inspection of your property, whether it's a tiny flat or a large commercial building. The technician for your area will identify the vermin species with precision, as well as confirm how far spread the infestation is. His findings will point him in the right direction as to what product and anti-pest procedures he should best use.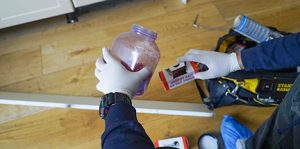 You may be asked to leave your property during the treatment phase, depending on the type of vermin that is causing you devastating problems. This applies, especially if the service involves the use of fumigants that need be applied throughout the premises. Other anti-pest products that we employ may include the use of: traps, baits, gels, nets, spikes, rodenticides, insecticides, sealants, monitoring stations, etc.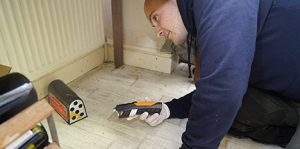 This is not always necessary when it comes to monitoring some vermin issues after the initial treatment. For instance, a bird-deterrent net on your roof will render immediate results. Or once a wasp nest has been neutralised, it's unlikely that you will need another visit from the pro. However, for most persistent and hard-to-control insect infestations, and rat problems, for that matter, we advise that you book a guaranteed service package with us, which makes you eligible to request free inspections and treatments in a space of 90 days.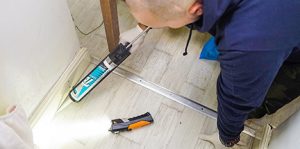 Preventing your property from getting re-infested with the same vermin is vital. So, your service includes pest-proofing tips and preventative instructions, delivered to you at no extra cost. The local service provider will also present you with a written report, which you should keep safe for future reference.
Get the South Somerset Pest Control Team Now
Whenever you are in urgent need of pest control assistance in South Somerset, don't hesitate to get in touch with us online or over the phone. We will send a local pro without delay that day. The same applies if your home or business is located in: