Pest Control in South Norfolk
Emergency services
Effective anti-pest methods
All done by dedicated technicians
Using the latest pro equipment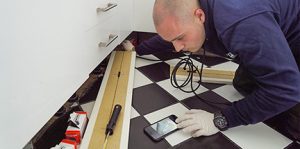 When the pest controller comes for your service, this is what he will do before any treatment takes place: he will carefully inspect the affected areas and some not so obvious spots as well in order to identify the pest species that are present as well as the scale of the infestation. This is a very important part of the entire process and it will help him come up with an eradication plan against the annoying pests.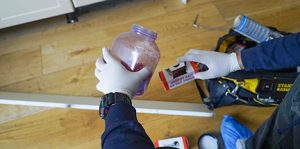 After the inspection, the specialist will know exactly what to do and how to tackle the bed bug colony or whatever it is that you are dealing. Fantastic Pest Control resorts to highly effective anti-pest products that are agency-approved and perfectly safe to use at domestic properties. However, keep in mind that some types of treatments are done in at least two major visits from the pest controller (such as the treatment against bed bugs, for example).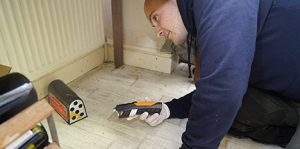 You can either talk to one of our helpful customer care representatives to learn more about our guaranteed service packages. Or you can simply visit our prices page instead where you can find some details about this as well. Basically, this options grants you FREE bonus visits from your local pest controller after the initial service. This budget-friendly option is particularly good for businesses as well as properties that are under higher risk of re-infestation.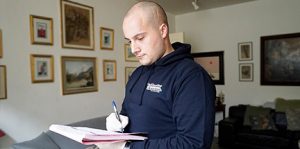 Honestly, the best way to deal with a pest infestation is to prevent it in the first place. And there are many things you can do to proof your home and/or workplace against pesky rodents and insects. To get a better idea about this, you can consult with your local pest control technician when he comes to carry out the treatment at your property. He will be happy to share with you some useful advice.

Presenting your local pest controller in South Norfolk
This is Jim Barlett, one of the expert pest control technicians we work with. He is the team leader responsible for the South Norfolk area. He has many years of professional experience and you can fully rely on him in case your property has been affected by troublemakers such as rats, mice, roaches, and bed bugs. Also, he has all necessary certification and know-how to safely carry out anti-pest treatments so you have nothing to worry about. Jim is also responsible around Southend-on-Sea, East Hertfordshire and Suffolk Coastal.
Want to learn more about how we do pest control in South Norfolk?
Rodent Removal

The experienced pest controllers understand the behaviour of rodents very well. So when your technician comes to your property, he will carefully inspect to figure out exactly how the mice or rats have gained indoor access. Then he will block those ways, most often using expanding foam and wool wire. And if there are any specimens that remain inside the property, they will be captured with baits and traps.

Cockroach Treatment

Here is one of the methods that we use: a special bait gel is applied near the affected areas. The roaches will eat from the substance which will affect their central nervous system. After this, they will scatter, running as far away as possible. Eventually, they will perish.

Pigeon Control

The so-called flying rats can be a menace, especially if they have settled on the roof of your building. However, we've got the means and know-how to chase them away. We can install wires and spikes on your roof to make the place really uncomfortable for the mess-causing birds. After that the pigeons will simply move away.

Commercial Services

If you want to protect your place of business from the nasty pests, then we can provide you with all necessary solutions. All our pest treatments and proofing procedures are suitable for every office, facility, and venue. On the other hand, we can provide you with regular prophylactic services based on the unique needs and risk factors of your commercial space.
Our pest control service compared to the council's
| | |
| --- | --- |
| South Norfolk | |
| Appointments available in a limited time range. | We are available in a wider range of time to arrange a treatment. |
| Treats few pest species only. | We treat almost any pest that can be found in UK. |
| Online payment. | You can pay in many ways with us. |
Fantastic Pest Control Services outside South Norfolk
We are doing whatever we can to bring the reliable pest control services to more and more areas within the United Kingdom. And you will be happy to learn that we also cover some places near South Norfolk. So give us a call if you have noticed a mouse, a roach, or whatever if you are in:
-Norwich
-Great Yarmouth
-Broadland
-Breckland