Pest Control in South Kesteven
Check your pest controller's schedule in real time
Offering guaranteed treatments with 2 free visits
Finding, exterminating, and preventing infestations
Available for weekend and emergency treatments
Say "No" to Pests Inside Your Home or Business with Expedient Local Services
If you think that rats, bed bugs, or cockroaches are undefeatable, we invite you to think again. The local squirrel, bird, mice and insect control professional can quickly resolve your crisis using an inventory of only the safest pesticides, insecticides, decoys and traps on the market.
The RSPH-certified exterminator can also help you keep matters completely private, and will also give you neat tips on how to prevent future invasions from occurring. So, go ahead and receive your free price quote by booking pest control today!
Disclaimer: Birds are not killed, but instead humanely discouraged from landing on your property. If you have a bee infestation, please call a beekeeper instead.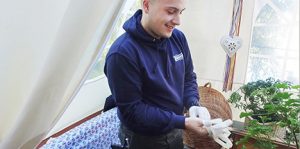 The saying "knowledge is power" is in full effect when it comes to the pest control trade. To deal with the problem at hand, the expert will first go about learning what he's facing by identifying the pests, their entry points, and assessing their population. With this important data gathered, the pest technician will then be able to devise a bespoke treatment to deliver optimal results.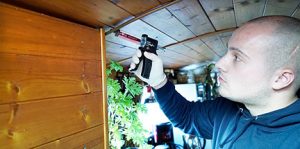 Baits, traps, sprays, and sealants… this is just a glimpse of what the exterminator has in his inventory since he is fully equipped to battle all sorts of popular UK pests. Of course, he will only use the most suitable combination of products and tools to achieve the desired effect.
Dust mites, for example, are treated with a UV machine and a spray-based insecticide. Removal of wasps is done by filling their hives with a paralysing powder. Bed bugs are dealt with over the course of two sessions with two different spray products. And rats are captured in cages, poisoned, or kept outside using expanding foam, wire wool and other sealing materials.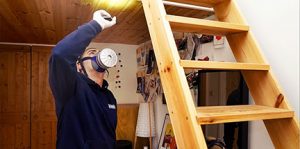 To clients who have booked our guaranteed services, we offer up to two extra visits for absolutely free in case you are worried that the pests might reclaim your property back. The professional will then revisit you to take care of the problem. Take note, however, that the guarantee is set to expire after three months since the moment you received your first treatment.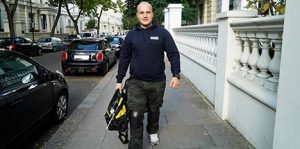 After pest-proofing your home and dealing with the infestation, the professional will offer you valuable insights into making your property better protected against rodents, insects, squirrels… you name it. Of course, he is more than able to also give you a detailed treatment report upon request.
Offering Emergency Treatments to Residents in South Kesteven and the Vicinity
Your business operations or holiday trip shouldn't be put on hold just because of a single sneaky family of mice or roaches. Get in touch with Fantastic Pest Control today to deal with the situation at a convenient day or even within a couple of hours if you're living in the district or in: