Pest Control in South Holland
Discreet pest treatments with a non-branded van
Non-hourly-based service - payment upon job completion
Same day emergency availability
Tailored service that fits perfectly your needs
Call us 24/7 for Pest Extermination in South Holland
A team of trained and experienced customer care and sales representatives will process your call, regardless of the time and date that is made. Your preferences and details about the pest infestation will be noted down diligently so that a custom treatment can be designed and scheduled. A local pest controller will be assigned promptly to the task. He will come on a day of your convenience and execute the service in 4 easy steps.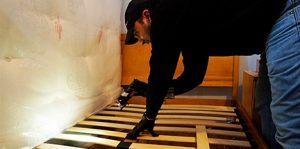 It all starts with a proper search for the entry holes and the pest itself. Once the location, type and scale of the problem are clear, the technician will be able to make a plan how to proceed with the treatment.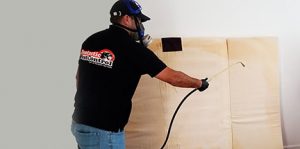 Depending on the type of pest, the exterminator may use fumigants, insecticidal sprays and powders, etc. For rodents, the most effective extermination techniques involve the use of snap traps, baits or rodenticides.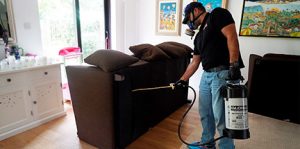 Monitoring your property after the initial treatment is an important element of the service. We offer guaranteed service options, which include free visits and inspections over an extended period of three months.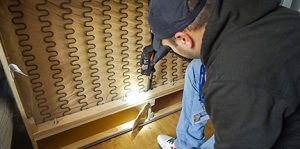 The pest controller will offer his expert proofing advice to you, so you can ensure that your property remains vermin-free for good.This will help you protect your place from further infestations - it is the safety anyone desires from the moment of scheduling the service.
South Holland is Safely Secured by the Pest Control Teams
You can rely on us for any urgent and not so pressing need for a pest control service. An expert is at your disposal anywhere in South Holland. Don't worry if you live anywhere nearby, as we also cover the following areas: