Pest Control in Rother
A wide range of treatments: insects, rodents, birds, squirrels
Certified and insured technician with 24/7 emergency availability
Professional proofing advice by a seasoned expert in the field
Methods compliant with the latest COSHH regulations in the UK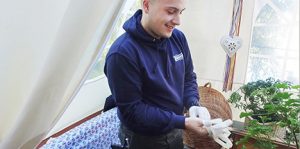 You cannot win against an enemy you know nothing about. For this reason, your pest exterminator will have a good look around to locate all pest nests, as well as to identify their species. Once he has this information, he will also be able to determine just how far the infestation has progressed and to take appropriate measures, starting immediately.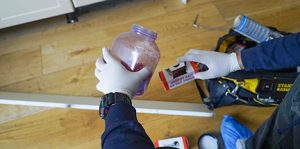 Usually, the professional will be able to end the pests' golden area under your roof in about a day of hard work. However, each treatment will vary slightly (or even drastically) depending on the animal that the exterminator has encountered. Rats, for example, are controlled using sealants and traps, bed bugs require two visits and two types of insecticide sprays, and the holes of woodworms will often need to be filled with special, fast-acting paste.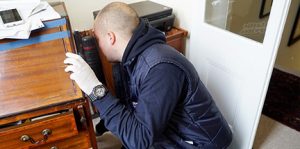 It's important that you notify us on time in case you discover that some of the creatures have survived the initial treatment. To get the best value for your money, we recommend booking one of our guaranteed treatments, which allows you to schedule up to two free visits in a period of three months after your first session. The expert will then return to re-treat the whole area.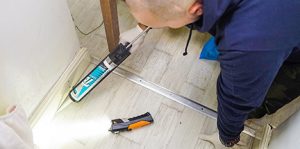 Proofing your home against future invaders is just the start. The expert will also share some nifty tricks which you can use to your advantage to discourage the critters from attempting another robbery anytime soon. You can also order a pest disinfection service 3 or 4 days after the treatment, where a trained expert will disinfect all recently infested areas.
De-pest Your Property with an Emergency Session in Rother
No matter when the pests decide to raid your real estate, you can always organise a swift retaliation. Just make sure to get in touch with us via phone or book your desired service online.
The expert will then need up to two hours to knock on your front door, after which he will meticulously hunt down the infiltrators and using sealants, sprays, baits, powders, and more.
Here is the full list of the areas the pro can cover in addition to Rother: Hastings, Ashford and Wealden.