Pest Control in Oadby and Wigston
Safe bed bug, rat, squirrel, and other treatments available
Key pick-up & delivery service for when you are away
Each procedure holds up to the latest COSHH standards
Spending as many hours as needed until the pests are gone
Trust Your Local 24/7 Pest Control to Permanently Solve Your Infestation Problem
Don't wait until the pests have covered every single inch of your property. A team of local and well trained pest exterminators is standing by day in and day out to aid you in your fight against common pests in both Oadby and Wigston and the area, including rats, ants, moths, cockroaches, squirrels, birds and more. We also offer heat treatment, and other services to help you achieve more efficient results at home or work environment.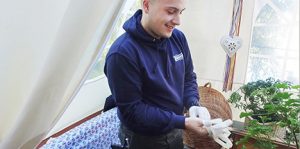 The specialist will check every nook and cranny where the pests may have taken shelter, depending on their species and nocturnal/diurnal habits. Once he assesses their population and discovers how they manage to get inside your property, the pest controller will waste no further time and will immediately begin preparing for the treatment, instructing you in the process.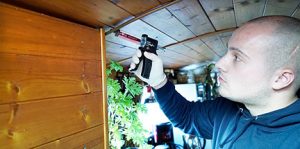 The pest exterminator has successfully passed the Safe Use of Pesticides training. This means that he is licensed to use a broad spectrum of products that are specifically developed to target the pests that are currently located in your property.
These may include spray-based insecticides (bed bug control, wasp removal), "domino effect" gels (cockroaches), as well as traps, sealants, and baits (rat and mice control). Squirrels and birds, however, will be tackled only by means of traps, spikes, fire gels, and nets.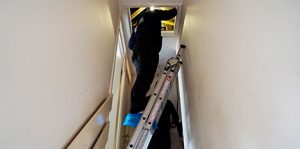 As a guaranteed service user, you get up to 2 extra free of charge visits that you can book within the next 3 months after your expert's visit. We recommend that you use them only if you still have the suspicions that some of the pests have remained lurking nearby. The expert will then arrive to hunt the infiltrators down and will not leave until the problem is permanently resolved.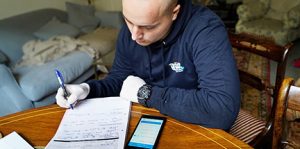 After each insect control session or any of the other services on offer, the expert will discuss with you several ways in which you can improve your home or office's defences against future invasions. These tips, of course, will take into account the type of property you own, as well as its unique layout and structural weaknesses (if any) so that you can be suitably prepared for any scenario.
Enjoy Bespoke Emergency Pest Control in Oadby and Wigston and Other Areas
If your otherwise peaceful household or office building was suddenly attacked by pesky insects or rodents in the middle of the night, panic not. We can dispatch a fully equipped and qualified exterminator within mere hours no matter if you're situated at the heart of the district or its furthermost rim. Our emergency services are more than available in these areas as well as in: