Pest Control in North Tyneside
Treatments include inspection, control and prevention
Discreet arrival, upon request
Certified pest controllers near you
COSHH-compliant methods of work
Fantastic Pest Control in North Tyneside to the Rescue!
If your home or business is infested with pests, do not postpone the treatment and hire a local exterminator in North Tyneside. Fantastic Pest Control works with certified professionals who comply with industry requirements, have extensive backgrounds and are fully-equipped with the latest industry products and tools.
All pest control procedures can be booked as an emergency or a multiple visit treatment, depending on the size of the infestation and the pest species that has invaded your home. Our treatments include the following steps: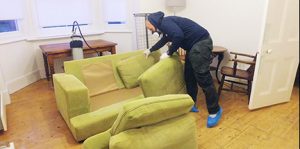 The pest technician will carefully check the premises to identify the type of pest. He will mark all areas that require treatment and will choose which method of extermination to use for a most effective result. If you have rodents, he will carefully seal all access points to isolate the infestation.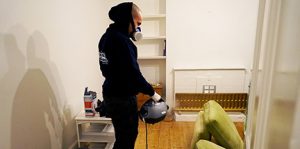 Treatments vary depending on the pest in question. For rats and mice, we use bait stations and poison; for insects, the exterminator will choose an insecticide with a powerful knock-down effect; birds will be deterred and squirrels – trapped and released away from your home. No matter the pest – we have the solution.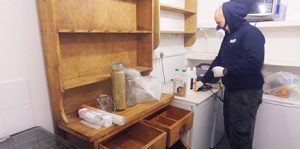 Some pest species can be tackled with a single visit. Others, however, will require multiple procedures. We offer guaranteed pest control that offers up to 2 free visits to ensure that your property will be vermin-free.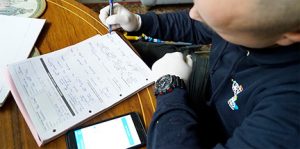 Human actions often attract pests, so at the end of each visit, your exterminator will advise you what to do to avoid further problems and ensure that a re-infestation will not happen.
Fast & Discreet Treatments in North Tyneside
Upon request, your local pest technician can conceal the nature of the visit and protect your reputation. You can arrange your emergency pest control in this and other areas, such as: