Pest Control in North Kesteven
Following all Principles of Rodent & Insect Control
Insured and uniformed expert who stays for as long as needed
Available for emergencies, as well as on weekends and holidays
Job done even when you're not on site with key pick-up & delivery
Get Local Pest Control Services Done Up to the Highest Industry Standard
It doesn't matter if it's an ant colony or an irritated wasp nest – if the pest is located within North Kesteven and the area, consider it gone. Your local specialist is fully equipped to perform rat control, insect control, and other professional services with products supplied by a leading UK manufacturer. Of course, each technician at Fantastic Pest Control has been trained to work in accordance with all relevant safety guidelines and is fully insured for your peace of mind.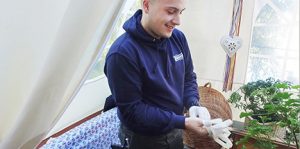 Your property will be inspected from head to toe in order to locate the pests, identify their species, and calculate their population. The specialist will then be quick to choose a bespoke and suitable treatment method that will bring the best results in the shortest amount of time.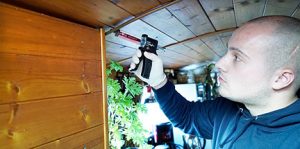 Fighting pests is tough, but not impossible when you have the right tools and products for the job. The local exterminator will bring everything necessary for him to begin the treatment then and there, and will use different equipment based on the animal he faces. A few examples:
- Rat control: expanding foam, wire wool, sealants; traps and baits for bigger infestations;
- Wasp removal: an extendable pole used to inject a quick-acting, paralysing powder;
- Bed bug treatment: two types of spray-based insecticides applied in two separate visits;
- Squirrel control: sturdy traps and baits; the animals are disposed of according to local laws.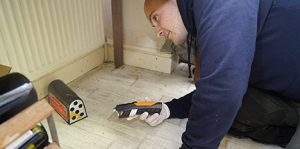 After the first treatment is over and if you have booked a multi-visit (guaranteed) service, you can request up to two additional visits for free if you spot that the pests are on the move again. The guarantee is valid up to 90 days after your initial session, so you have lots of time to call us!
While our clients rarely make use of the additional visits, they may come in handy when facing more resilient creatures, such as bed bugs, who are known to quickly adapt to the chemicals contained within most products on the market. Upon returning to your address, however, the expert will make sure that every single perpetrator is permanently kicked out from your premises.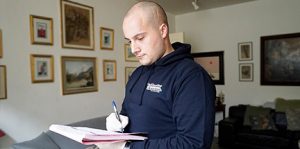 The pests may be gone, but the risk of reinfestation will remain unless proper actions are taken. Luckily, your expert can share with you all the information you will ever need to successfully deflect any future invasions marching towards your home or business.
A large portion of our products also come with the so-called "residual effect", meaning that they will remain in effect for weeks to come and thus act as an extra layer of protection.
Get a Qualified Exterminator Right on Time Today
At times, there will be cases where "We'll be over next Tuesday" just isn't good enough as you need to get rid of the invaders asap. That's where the friendly and local pest exterminators at Fantastic Pest Control come into play. We can currently serve North Kesteven and the following areas: