Pest Control in East Staffordshire
Fully vetted and reference checked technicians
All types of services – from emergency to full guaranteed treatments
Environment friendly products and equipment
24/7 Customer service
Reclaim the Health & Safety of Your East Staffordshire Property with Fantastic Pest Control
Spotting a cockroach in your kitchen area from time to time might not seem like a big deal at first. You should however be aware that they, as well as other vermin like mice or rats, travel in groups, and there's probably more of them hidden around your property. But don't fret because we are here to help!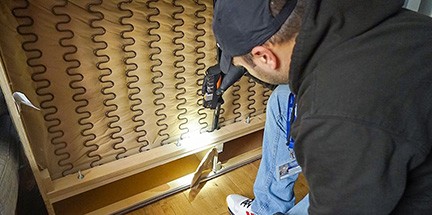 Prior to eliminating your pest problem, the technician will examine and determine the main cause of the infestation, as well as the exact type of vermin that's causing all the trouble (for example mouse or rat).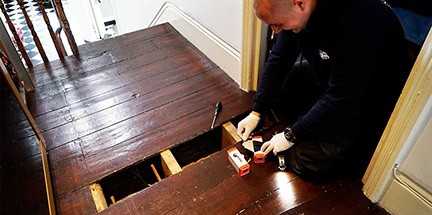 Your local pest controller will then apply the best treatment based on the type of insect or rodent that contaminates your home or office. Don't worry about the environment, as our pest extermination methods comply with COSHH regulations.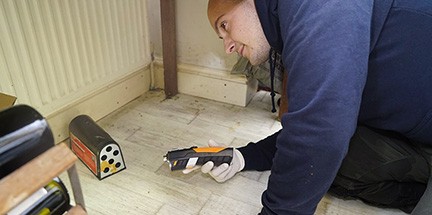 With every service there's a tiny chance that some pests will gain immunity after continuous exposure to a certain pest control product. This is why you should remain vigilant for the next few days and give us a call immediately if you spot any signs of recurrence. Your best bet is to opt for a guaranteed service instead of one-off, which includes up to 2 additional visits within 3 months, each being free of charge.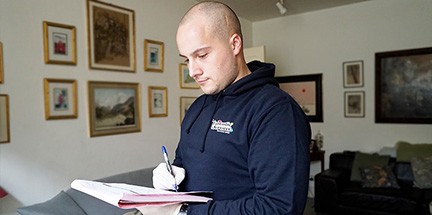 Upon service completion, the technician will give you valuable tips on how to prevent a future outbreak and keep your property pest-free.
Suspicious Pest Activity in Your East Staffordshire Property?
Get in Touch with Us ASAP! Fantastic Pest Control team is aware of how terrifying it is to have pests, lurking around the place you live or work. That's why the local exterminators are available 24/7 and could respond to your enquiries with haste. Nearby areas we operate in include: