Pest Control in East Hertfordshire
Available all week long
Emergency call-outs
Highly effective methods
Flexible booking options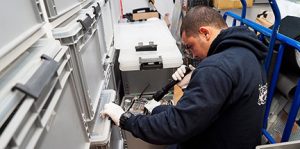 This is a very important part of the process. Basically, when the pest controller comes to your property, he will conduct a careful inspection of the affected areas in order to assess the situation. This way he will be able to identify the pest species that are present and come with an eradication plan against them.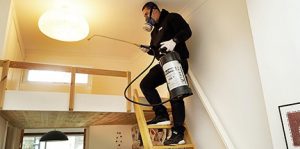 After the inspection, your pest controller will know exactly how to tackle the infestation. All Fantastic Pest Control technicians bring everything they need to handle all kinds of infestation so your specialist will begin the treatment immediately. Please keep in mind that there are different treatment for the various types of pests and some might require more than one visit.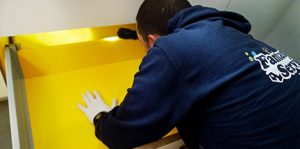 After your service takes place, it would be best if you stay vigilant and keep an eye on the areas that were treated. In case there is some problem, you should contact us immediately. And don't forget that you have the option to purchase one of our guaranteed service packages. Basically, this way you get additional free visits for follow-up treatments from your local pest controller that you can use within a certain period of time after the initial service.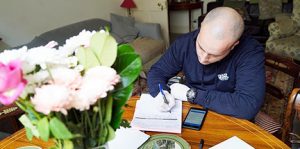 The pest technician will be happy to share with you some useful tips on how to avoid pest-related problems in the future. And if we are talking about your place of business, you can consult with the expert regarding how often you should have the property professionally inspected and treated. After all, the best way to deal with a pest infestation is to entirely prevent it.

Your expert pest controller in East Hertfordshire
Fantastic Pest Control works with dedicated technicians who always give their best. And we are proud to say that Jim Barlett is one of those experts. He is truly committed to the profession and always aims to bring the best possible results. Of course, he is fully certified and well-versed in the modern pest control practices. So when you make a booking for a service, Jim might be the one to show up on your doorstep to complete the treatment. Also, he will be happy to give you some useful tips on how to protect your property from the undesirable vermin.
Jim is a representative in other areas such as Southend-on-Sea, South Norfolk and Suffolk Coastal.
Our services in East Hertfordshire include...
Rodent Control

If your property is affected by mice or rats, then it is very important to find out exactly how the rodents are entering. There might be small cavities in the walls and the whiskered interlopers are probably abusing them. The technician will make sure to find and block them with expanding foam and wool wire. And if there are any rodents indoors, the pest exterminator will set traps and baits to capture them.

Services for your business

Of course, all our treatments are suitable for any place of business. So in case you experiencing pest-related troubles at your commercial space, then contact us immediately and we will be able to assist you. For example, you can make a booking for your off hours and that's when the pest controller will come. And also, he can arrive in a discrete manner if you request it in advance.

Crawling Bugs

The type of treatment strongly depends on the species that is at hand. For example, if you are dealing with cockroaches, then a special bait gel will be used near the most affected areas. The roaches will eat the product and scatter, doing their best to run away. Later on, they will perish and the living roaches will feast on them. This will start a domino effect that will eliminate the infestation in a wide range.

Bed Bug Treatment

These blood-hungry crawling horrors are particularly annoying. That is why we excel at exterminating them. Basically, we use two main methods: chemical and thermal. If you opt for the chemical treatment, then keep in mind that it is done in two major visits. This is necessary because some of the adult bugs will develop a resistant state against the insecticide used. That is why a secondary treatment with a different product is necessary, about a week later after the first. On the other hand, the heat treatment eliminates all the bugs and their eggs so only a single session is necessary.
| | |
| --- | --- |
| East Hertfordshire Council | |
| They don't normally remove wasp nests after treatment. | We remove wasp nests after treatment. |
| They don't treat for foxes and pigeons | We treat them all! |