Pest Control in East Devon
Inspection, treatment, monitoring & pest proofing advice
Effective vermin extermination & humane wildlife relocation
Compliance with COSHH practices and safety standards
Flexible scheduling options and personalised approach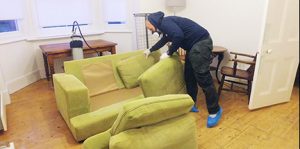 The 4-step service process will begin with a thorough inspection of your premises. The pest controller for your area will check your home or business venue for structural damages that might have facilitated the entry of the vermin. He will assess the extent of the infestation, based on the different pest activity signs he discovers, be it urine stains, blood marks, damaged textile items or destroyed food packages, ect.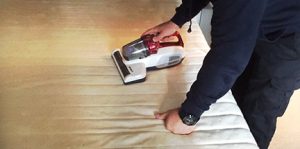 We specialise in various extermination solutions against pest insects and rodents, which involve the use of different pesticidal products. Some vermin, however, such as pigeons, seagulls and squirrels are only removed or deterred from settling on your premises. This is done in a humane and safe fashion, where no wild creature gets hurt.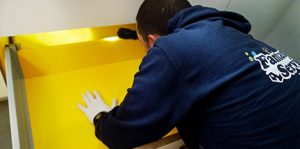 The observation phase is as important as the actual treatment because it ensures that any residual pest activity is "caught" in time. On that note, we have devised different service packages, which include free inspections and treatments within a certain period of time. Just ask our customer service representatives for more details.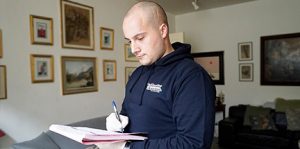 Your service will conclude with detailed instructions on how to avoid a future infestation with the same pest. If you have any concerns about the efficacy of the treatment, simply discuss them with your local service provider. He will also share with you all that you need to know in relation to the service warranty conditions and will provide you with important safety information.

Get to Know the Local Pro in East Devon
When Roger Stone joined our team in the beautiful county of East Devon, we couldn't be happier. The immediate positive feedback we received from local clients about his expertise and dedicated services was simply overwhelming. The experienced pest technician has been certified to offer effective and safe pest relief against a variety of bothersome and health-hazardous insects, nuisance rodents and birds.
The vermin removal specialist uses advanced anti-pest techniques, pest deterrent methods and proofing solutions. He is always ready to share his expert pest prevention advice free of charge.
Roger also operates in other nearby districts such as Cornwall, Plymouth, West Dorset and Swindon.
Comparison Between Fantastic Pest Control and Your Local Council
| | |
| --- | --- |
| East Devon Council | |
| Available only during work hours. | Our call centre is open 24/7. |
| Complicated booking requirements. | Simple booking form or talk to a real person at any time of the day. |
| You have to wait two working days for a call back. | No waiting. |
What Services Do We Offer?
Bed bugs control

No one is immune to "inviting" the pestering bed bugs in their property. The tiny creatures can be easily transferred, unbeknown to you, from one location to another via your clothes or travel bags. We employ multi-treatment methods, which include continuous monitoring actions over a period of time to ensure that the biting nuisance is eradicated from your home for good.

Mice control

Once mice take over your home, warehouse, food service facility or shop, they will breed and eat through anything that they come across. And most DIY methods used to get rid of the vermin often prove futile. We, at Fantastic Pest Control, will apply an integrated approach to your mice or rat infestation, which will ensure that the rodents are not only eliminated but also the risk of reinfestation is brought to a minimum.

Seagull removal

Birds may not be necessarily considered pests by everyone but some species can cause issues with people's properties if they settle in their numbers. So, if you find that seagulls or pigeons are disturbing your peace, count on our bird removal and repellent solutions anytime. We never hurt the flying intrudes but deter them from roosting on your roof.

Fumigation

We specialise in fumigation services, which effectively eradicate out-of-control insect infestations. You may be asked to vacate your home or to instruct your staff to leave the building for a few hours, while the treatment takes place. Also, your local service provider will advise you on all the safety and warranty-related service specifics that you may need to consider.
Pest Control East Devon - Emergency Treatments
East Devon is covered by a reliable local pest control team in any emergency vermin situation. You can also count on us during and outside business hours, including on public holidays, if you reside or run a business in the following locations: