Pest Control in East Cambridgeshire
Guaranteed pest treatments in your area
Discreet approach to domestic and business properties
Full procedures: inspection, control, prevention advice
Long-lasting protection with pet- and child-safe products
Forget About the Vermin with Our Pest Control in East Cambridgeshire
The fastest way to get rid of pests will always be by hiring a professional exterminator. And Fantastic Pest Control is now able to offer you guaranteed and discreet pest removal in East Cambridgeshire. All the exterminators we work with are certified and compliant with all COSHH requirements. The treatments are flexible and can be scheduled for any day of the week.
Our procedures follow this tried and tested method:
- We inspect – to make sure that all vermin will be eliminated, we first check your property from top to bottom to identify the pest species;
- We exterminate – with the help of the latest industry equipment and potent pesticides, none of the critters stands a chance. We offer single treatments, as well as service packages to fit your needs;
- We educate – you need to know how to protect yourself from future pest encounters. This is where our expert knowledge comes in handy. Your exterminator will give you advice on pest prevention, as well as tips on what to do after the treatment, is complete.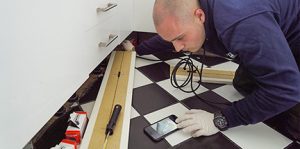 Each procedure starts with a careful examination of the current situation. Your exterminator will evaluate the infestation and mark all areas that require his attention.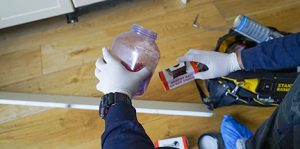 Each treatment depends on the pest that infests the premises. We employ a range of professional tools and products to eliminate the intruders. Some treatments include placing of deterrents, while others – sealing of entryways. Either way, once we know what vermin we're dealing with, we will choose the most potent solution to rid you of the problem.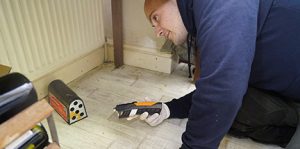 Our services end with professional advice from your local pest technician. Now that your home is pest-free, you need to know how to protect it in the future. Additionally, we can offer you to install professional-grade proofing solutions to prevent rodents from entering and establishing a colony.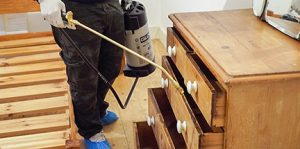 Property sanitation – you can book this service after the pest treatment is complete. The aim is to restore the cleanliness of your home or business and to remove any traces of pest presence. Our sanitation service is done by professional cleaners who are equipped with industry-grade tools and detergents.
General fumigation – this service protects your property from a variety of flying and crawling insects, such as carpet beetles, fleas, flies, moths, spiders and more. If you are aware that a property nearby is infested and want to keep yours pest-free – this is your go-to solution.
Jasmine Cartwright
Very competent employees, I must say. Working with your company was easy. I didn't have any problems with the technicians or the call centre, everyone was professional.
Emergency Pest Control Now Available in East Cambridgeshire
In times when you need emergency extermination, call Fantastic Pest Control to get a local technician as quickly as possible. If you run a business, you should also know that we can perform our services during weekends, off-hours, and bank holidays as well.
Our expert pest treatments are also available in several neighbouring areas, such as: