Pest Control in York
Responsible, safe and effective treatments
Discreet pest control assistance, upon request
Full service: assessment, product application & prevention
Emergency response, available in your area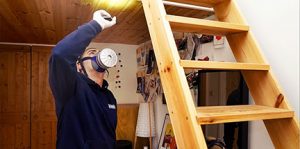 The first step of our pest-management process involves a thorough inspection of the affected areas. The pest controller will check all visible signs of the infestation, such as stains, structural damages and bodily sheddings. This will help the specialist identify the type of pest, determine the scope of the issue and decide subsequently on the best method to neutralise the problem.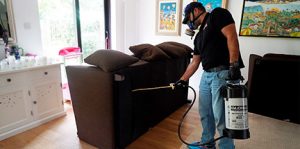 From using powerful but safety-tested rodenticidal and insecticidal products, as well as pest-proofing techniques to employing humane vermin-repellent methods against birds and squirrels, the local pest controller will effectively treat your property against the unwanted intruders.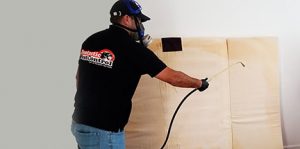 We encourage our customers to carefully monitor their property after the initial treatment and call us as soon as they notice any evidence of residual pest activity. Note that you will be eligible for up to two free visits and repeat treatments, if necessary, within an observation period of three months if you purchase one of our guaranteed services.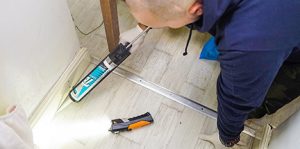 At the end of the service, the pest control specialist will advise you on how to protect your home or business against future vermin infestations. Don't hesitate to seek his pest proofing advice and prevention tips that can help you keep your property safe against undesirable intrusions.

Who Is Your Local Pest Exterminator?
Jeremy is our franchise pest control partner who covers the area of York. He provides commercial and residential clients with professional anti-vermin solutions during and outside business hours, including public holidays. The expert can also respond fast to emergency service requests, subject to availability and customer's location.
The fully certified and insured pest exterminator is experienced and equipped to apply the most advanced vermin removal methods in the industry sector, as well as operate with professional pesticidal and pest-repellent products safely and efficiently. You can also count on his specialist proofing knowledge and pest prevention advice at all times and in other nearby areas such as Hull and East Riding of Yorkshire.
| | |
| --- | --- |
| York Council | |
| Doesn't provide pest control services! | Offers reliable pest control services. |
When in Need of Fast Pest Control Assistance in York
If you require an emergency service, get in touch with us without delay! The reliable pest exterminator, responsible for York, will endeavour to be at your premises within two hours of your call. You can also count on our prompt assistance if you are located in the following areas, listed below: