Pest Control in Swindon
Efficient pest control methods with minimum disturbance to your daily routine
Certified expert who can treat various domestic and business environments
Same-day, after-working-hours, weekend and emergency service availability
Products approved by the Control of Substances Hazardous to Health committee
Facing Rodents or Other Rascals in Swindon? Consider Them Gone
Pests are essentially all animals that have found a way to invade a human-owned residence in search of food and shelter. Your local pest exterminator is standing by to help you by utilising a wide arsenal of approved products, his work experience of nearly a decade, and all necessary certifications for treating both commercial and domestic premises.
We also offer flexible schedules for even the busiest of our clients: workday and weekend appointments, same-day visits, or emergency bookings performed within a few hours. And if you are worried that your neighbours or clients could find out about your small problem, your expert can also stay low-key upon request by arriving with an unbranded vehicle.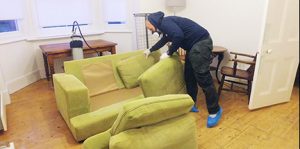 Every pest control service we provide starts with a survey of your property. This is done in order to identify which areas of your building are infested, what infests them, and to evaluate how far the infestation has progressed. Your pest controller will then offer you a personalised solution and give you further instructions (usually, you will need to exit the property for a few hours).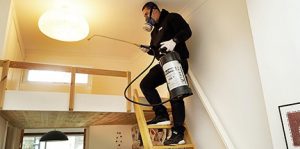 The certified professional carries a wide selection of tools and equipment to battle any of the common pests in the UK. However, virtually all products are pet- and child-safe, and the ones that aren't will be placed in inaccessible areas to protect your safety and that of the people around you.
Our most popular service categories, insect and rodent control, include a variety of spray insecticides, powders, baits, traps, and sealants (for blocking mice and rat entrances).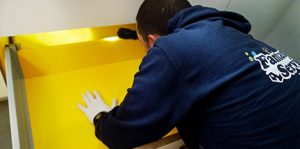 Once the treatment is done, the pest controller can come back in a few weeks to check if all animals have been taken care of, and to take any further measures if needed. Our guaranteed treatments include up to 2 free visits that you can order within 90 days of your initial treatment.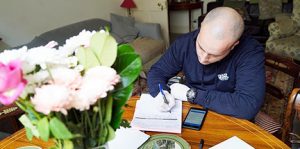 Taking further prevention measures is key to stopping any future pest invasions in their tracks.
To help you out in a business environment, the exterminator can quickly brief your employees on how to spot early signs of an infestation. In your home, he will re-check if your property is pest-proofed well and will give you further tips to improve your abode's protection against the critters. And if you need a detailed written report – just ask and you shall receive!

Get to Know Roger Stone – Your Local Certified Professional
Despite the overcrowded pest control market, Roger has carved a name for himself by delivering services of consistently high quality in a safe and timely manner.
That is why he now works as a franchisee for Fantastic Pest Control, where he is tasked with training several other exterminators in the area. Punctual, diligent, and hardworking, Roger is your go-to specialist when you need to deal with rodent, insect, squirrel, and bird infestations of any calibre and on any type of property.
Roger makes sure that our services are of high standard in districts such as Cornwall, Plymouth, East Devon and West Dorset.
We Can Help You Deal with Any Pest. Here Is What We Offer
Mice and Rodent Control

The specialist will carry out this method by using sealants, wire wool, and expanding foam to block holes in walls and other rodent-made entrances. He can also set up traps and load them with bait if the expert deems the pest population to be too high.

Wasp Treatments and More

Wasp hives, whether within or outside of your property, will be dealt with from a safe distance by using a special extendable pole. The pest exterminator will use this handy tool to neutralise and kill the wasps by injecting a potent paralysing powder through the hive entrance.

He will then remove and dispose of the now harmless hive, provided it's within reach. Other bugs we treat against include: ants, spiders, woodworms, silverfish, fleas, flies, bed bugs, carpet beetles, and more.

Squirrel and Bird Solutions

The local expert will get to your property fast and fully-equipped to deal with squirrels or birds around your property. To deal with squirrels, he will bring several traps, place baits inside, and ask you to check on them at least once every 12 hours.

When all animals are caught, he will safely dispose of them according to the law. Birds, on the other hand, will be kept at a distance by using spikes, nets and fire gels.

Commercial Services

Whether you run a tech store or a hotel, we always have a solution for you. Some of our services, for example, include fogging. The first service is great for preventing potential an infestation, while the second one can be booked after your main treatment in order to clean and disinfect all areas that came into contact with the invaders.
| | |
| --- | --- |
| Swindon Borough Council | |
| Has no legal duty to treat infestations of pests | |
| Does not provide treatment | |
Swindon Is Just the Start. See What Other Areas We Cover Below
In addition to Swindon, your local pest exterminator has expanded his reach to also include:
But this increase of quantity will in no way affect the quality. In fact, you can still order an emergency service even if your home or business is located in any of the areas above! The professional will then arrive in a few hours time to inspect, treat, and proof your property against future invasions.