Pest Control in Stoke-on-Trent
Reliable local experts, certified and fully vetted
All pesticides and equipment is provided by the team
Simple booking process
Services seven days a week, 24/7 customer care
Fantastic Pest Control Services in Stoke on Trent
Every day we aim to expand and now you have the opportunity to make a booking for pest extermination in Stoke on Trent. Our company is leading in pest control services in the UK and keep a high level of quality with proven results.
The exterminators use only top-notch equipment and products that are powerful and effective against pests such as rats, cockroaches, bed bugs, birds and many more.
Get in touch and a kind representative will explain every detail you ask for regarding the service, the process and anything else you want to know.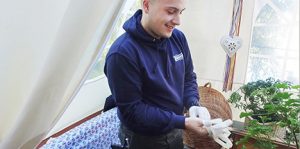 When the pest controller arrives on-site, he will do an extensive survey of the property to get a grasp of the severity of the situation and will determine which products they need and how they should treat the property.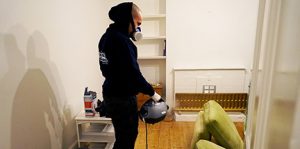 After deciding how to treat the property, the exterminator will get to work. Our methods for dealing with pests are as follows: we use repellents to keep squirrels or birds away from the property; other proofing methods we use for rodents are sealing their entry holes; spraying and dusting for insects, fogging (for severe issues), traps and baits.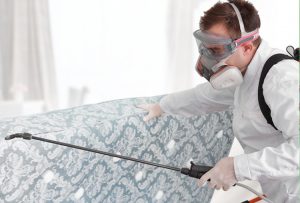 After the property has been treated, and if you have purchased a guaranteed service, then you are entitled to two free of charge visits, to keep track of the situation. Learn more about this option on our prices page.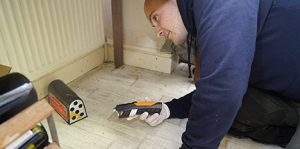 Fantastic Pest Control also offers other additional services that you can find extremely helpful. You can book a professional fogging if the property is too big, or if the problem is too huge to deal with using a regular treatment. We also offer commercial services and we help businesses, offices, and other business properties.

Stoke-on-Trent Pest Controllers are Ready for Action
Irving Moss is the manager of the local team of technicians in Stoke-on-Trent. He has been working with us for many years now and has acquired all certificates, has undergone all training, and is qualified to lead the team into different jobs. He is knowledgeable in the variety of pesticides and insecticides, he knows which are the effective ones and which ones are safe for your health. You can trust his expertise and rest assured that your property will be taken good care of.
Irving is responsible for pest control in other areas such as Wolverhampton and Coventry.
We Offer a Wide Range of Pest Control Services:
Interesting Facts and Stats About the Pests in Southend-on-Sea
#1. Rats are maybe the most unpleasant creature that can infest your property. Their size and overall appearance can scare even Arnold Schwarzenegger. Not only that but rats carry many dangerous diseases and if bothered can even bite you. As s popular pest for the past 12 months we treated more than 1 500 homes and commercial buildings only in Stoke on Trent.
#2. Cockroaches can live approximately a whole month without food. So, blocking their way to the food sources is not enough when dealing with cockroaches. Many people try some homemade methods which have close to 0% success. It's proven that only the professional cockroach control can exterminate the bugs as quickly as possible and for long periods of time. In Stoke on Trent, we have sent exterminators to more than 1 000 properties that have cockroach problems for one year.
#3. Bed bugs are so small and hide so well that they can be barely spotted on time. They are not known to spread diseases but their bites can cause allergies. Stoke on Trent area has a huge problem with bed bugs and our records show that for the past year we treated more than 2 000 properties for bed bugs infestations.
#4. Pigeons and seagulls are causing troubles to Stoke on Trent residents as they search for food and shelter in the rooftops and attics. Pigeons make messes with their droppings and feathers and can make noises. Fantastic Pest Control technicians have installed nets and other protective things to 780 properties only for the past one year.
Research a pest from our library
Professional vs Council Services
| | |
| --- | --- |
| | Stoke-on-Trent Council |
| Our bed bug service includes two treatments in the price. | Expensive bed bug service that includes only one visit. |
| We offer custom-tailored services to all customers. | Offers commercial contracts. |
| | |
Stoke-on-Trent is Always Safe from Pests with Our Emergency Services
We understand how unpleasant and scary it can be to find that your home is infested with pests. That is why we have worked hard to make sure we can deliver to you an urgent service to deal with the problem. There are local teams in Stoke-on-Trent that will get the job done. They also operate in the following area:
- Newcastle-under-Lyme
- Staffordshire Moorlands
- Stafford
Certified by