Pest Control in Plymouth
Safe, effective & reliable anti-pest techniques
Short-notice availability and emergency treatments
Qualified and vetted local pest technicians near you
Free pest prevention information and proofing tips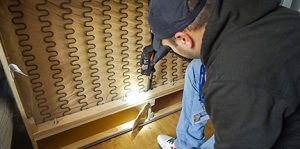 As mentioned above, the pest control pro will analyse your vermin circumstances before proceeding with the actual treatment. He will identify all compromised structural points that have made it easy for the little invaders to enter your property. Stains, droppings, bodily sheddings and damages will also give the technician a clue about the scale of the infestation.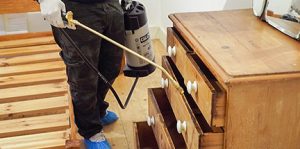 Most likely, the pest expert will proceed with the application of an insecticide if your property has suffered from a bed bugs, dust mites, spider, flea or moth infestation. For roaches, he will place gel baits at strategic spots around your property, which are safe for pets and children. Rats and mice will have a taste of a powerful but safety-tested rodenticide. You can subsequently always request a dead animal removal service to ensure that no carcasses are left behind.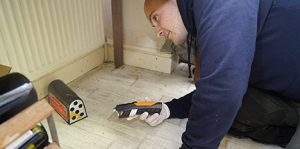 Naturally and without much conscious effort, you will be looking for any remnant signs of the vermin once the treatment has taken place. But we can do this for you for free and treat your home or business again if necessary if you purchase one of the complete service options that come with more than one inspection and repeat treatment over an observation period of 90 days.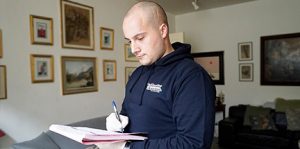 It makes sense if you learn what to do to prevent your property from being re-infested anytime soon. Hence, seek the specialist's pest proofing advice and keep your home or commercial establishment vermin-free for good. Also, keep your service report, which you will receive at the end of the treatment, in case you need it for future reference.

Who Is Your Local Service Provider in Plymouth?
Meet Roger Stone, who serves both commercial and residential clients in Plymouth on our behalf. He expertly applies our Fantastic Quality Standards and follows closely all safety regulations and COSHH codes of practice. The pest exterminator can provide you with proven and effective solutions against mice and rats, cockroaches, wasps, bed bugs and many more. He also specialises in bird removal solutions, so don't hesitate to hire him if your roof has been invaded by pesky flying critters.
For an emergency treatment, get in touch as soon as possible to ensure that the local pro arrives to inspect your premises within 2 hours of your call!
Roger also operates in other nearby areas such as Cornwall, East Devon, West Dorset and Swindon.
The Team in Plymouth Specialises in:
Rodent control

Our rodent control services can be scheduled if you have issues with rats, mice or squirrels. We apply a different approach, depending on the exact species that your property has been invaded by. Squirrels are humanely caught and relocated back to Nature, whereas rats and mice are treated with rodenticides. In all cases, your local pest specialist will take all the necessary deterrent measures to prevent the vermin from re-entering the building in the future.

Insect control

Fantastic Pest Control in Plymouth specialises in applying various anti-vermin treatments that are effective against different flying, crawling, hopping and wood boring insects. The local pro may spray or dust the affected areas, use special vacuuming devices, place monitoring stations in key spots or apply gel baits. We treat successfully bed bugs control, ant control, flea control, cockroach control and beetle control issues, and many more.

Wasp removal

If a wasp nest is endangering your family, staff, or clients, leave the removal task to a trained specialist. The Fantastic exterminator in your area will arrive, equipped with all the protective gear and bring an effective insecticidal product. He will locate the colony of stingers and spray the nest with the solution, which has long-lasting effect.

Bird removal

Seagulls in the South can be especially problematic to residential or business property owners. The issues are said to be exacerbated by holidaymakers feeding the birds with pasties or fish and chips leftovers. We can minimise their outright nuisance activity by installing various repellent devices on the exterior of your property.
Fantastic Pest Control Offers a Complete Service
| | |
| --- | --- |
| | Plymouth City Council |
| | Doesn't do additional services |
| | Service cancellation can be done by submitting a notice 14 calendar days in advance, starting on the day after you made the agreement. |
Fast & Efficient Pest Control Solutions in Plymouth
Customers in Plymouth, who are in urgent need of reliable pest relief, should only specify the nature of their vermin emergency and leave the rest to the local pros! Also, contact us if you require rapid pest extermination assistance in the following locales: