Pest Control in Hull
Expert post-service proofing and prevention advice
Human- and pet-friendly pesticides and insecticides
Guaranteed treatments
Battling the pests even if you are not present on site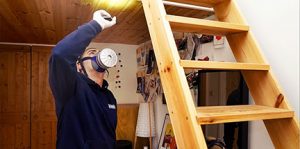 Before using any products, the expert needs to be absolutely sure of the type of animal he is facing. For this reason, each pest control service will begin with a survey in order to locate and identify the pests, as well as to evaluate the scope of your infestation. The pest exterminator will then choose the most suitable treatment plan and give you detailed instructions.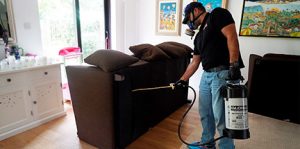 The specialist may use insecticides, bait gels, traps, and other equipment depending on the animal that has taken refuge in your building. When it comes to pigeons and squirrels, however, he will use traps, spikes, nets and other similar methods to control the animals.
During the treatment, you may be asked to leave your property for a few hours while the professional is working. This is especially the case with insecticide sprays, since they need some time to settle on the infested surfaces in order for them to have any effect.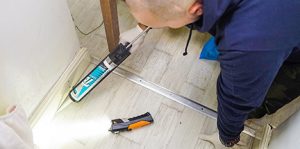 Upon booking a guaranteed treatment, each of our clients can freely request up to 2 additional visits without paying a penny more. This means that if you spot any survivors from the initial infestation, you can call your exterminator back for free to deal with them promptly. Just make sure to use your guarantee within the next 90 days after your treatment since it expires after that.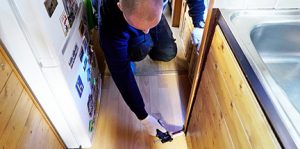 Besides pointing out the obvious things like water pipes, roof shingles, or walls that have been damaged by the invaders and need to be repaired, the exterminator will also give you other personalised tips on how to keep pests away based on your property's layout and location. In addition, most products that the professional uses don't lose their effectiveness until two or more weeks have passed, ensuring that your home or office is extra protected during that period.

Why Should You Consider Getting a Local Pest Exterminator?
Besides the obvious advantage that he can arrive at your address within mere hours regardless of when you call him, Jeremy is also multiskilled and can perform rodent control, insect control, squirrel trapping, and bird control with equal ease. During the few years that he has worked alongside Fantastic Pest Control, he has built a really solid reputation as an attentive, dedicated, and punctual pest controller. He is often hired to treat domestic properties of various size, as well as restaurants, hotels, cafés, warehouses and other commercial establishments.
Jeremy also operates in other areas such as East Riding of Yorkshire and York.
Get Every Pest Control Service You Need from One Provider
Rodent Treatments

To perform this service, the specialist will carry a wide assortment of proofing materials, such as wire wool, expanding foam and sealants to prevent the critters from coming back inside. An advanced form of mice and rat control is via traps and poisonous bait, which will only be used for larger rodent populations. Of course, the traps will be inaccessible to your pets or children.

Bed Bug Removal

These creatures can easily adapt to any domestic environment and are thus very difficult to evict. Unlike most services here, this treatment is usually done in two visits and with two different spray insecticides to ensure that the bugs won't have the time to adapt to the treatment. The expert can also help you with wasp removal, cockroach extermination, and more.

Squirrel Control

As cute as they may seem, squirrels can dish out an incredible amount of damage to any property in no time at all. When the pest technician arrives, he will lay several traps inside the infested area (usually the attic) and will kindly ask you to check the cages every 10 to 12 hours for activity. When all animals are trapped, he will arrive to safely remove them far away from your premises and those of other owners.

Other Services

If you are running a local business and especially one that is related to food, you can take advantage of our commercial pest solutions as well. Some of these include professional fogging, disinfection of all recently infested areas following treatment, and other services.
| | |
| --- | --- |
| | Hull Local Council |
| | |
Enjoy Full Emergency Pest Control Coverage in Hull and the Area
That's right – you can receive your treatment even in the dead of night in just a matter of hours, thanks to the expert's quick response times and flexible schedule. In fact, you can benefit from our entire service range even if you are located outside of Hull! Here are the other places that we cover: North Lincolnshire and North East Lincolnshire.