Pest Control in Heath
Keep your pest problems anonymous with discreet treatments upon request
Treating your home and office only with tested and COSHH-approved products
Book even during the weekend or on a bank holiday at a convenient time
Key pick-up and delivery service offered for your convenience
Wide Variety of Pest Control Services in Forest Health to Enjoy Vermin-Free Homes and Offices
At Fantastic Pest Control, we take a real pride in being an independent local company that aims to deliver only the most up-to-date vermin control solutions.
All quotes are given in a straightforward manner, offering only the most efficient and affordable pest management plan.
The professional pest controllers at Forest Heath can deal with a whole bunch of pest problems including mice, rats, squirrels, bedbugs, fleas, flies, ants, moths, spiders, beetles, cockroaches, pigeons, and more.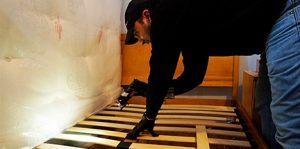 A local pest exterminator will arrive at your property to fully check the place, including hard-to-reach areas. After completely evaluating your premises he will determine which is the best way possible to take down the infestation.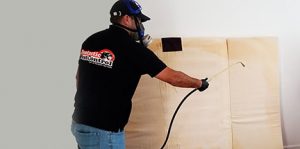 After the inspection, it is time for the actual treatment. All the insecticides and pesticides that will be employed by the professional pest controller are COSHH-approved and have a long-daunting effect.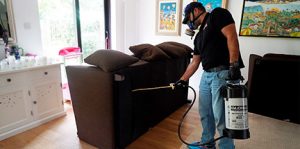 Our service doesn't end with the treatment. If you book a guaranteed service, you can request up to two additional visits to your property. The purpose of the follow-up visits is to find out if the treatment had been beneficial to all the infested areas, and if there is a necessity of further treatment.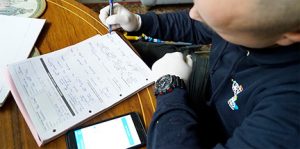 Our aim is not only to help you get rid of pesky rodents, crawling/flying insects, or nesting birds at first place. Fantastic Pest Control desires to help you enjoy pest-free premises in the future as well. This is why the pest expert won't leave your home or office before making sure that the pest will not come back and infest your place.
Prompt Pest Control Services in Forest Heath and a Number of Regions Nearby
Get immediate action on your pest infestation by contacting us. Describe your pest problem in details and leave the rest to the professional pest exterminators at Fantastic Pest Control.
High-quality treatment, with COSHH-approved products and equipment, will be scheduled. Any signs of the infestation will be gone for a long, long time.
If your residence is at one the following areas below, you can book an emergency treatment (within 2 hours from your call):