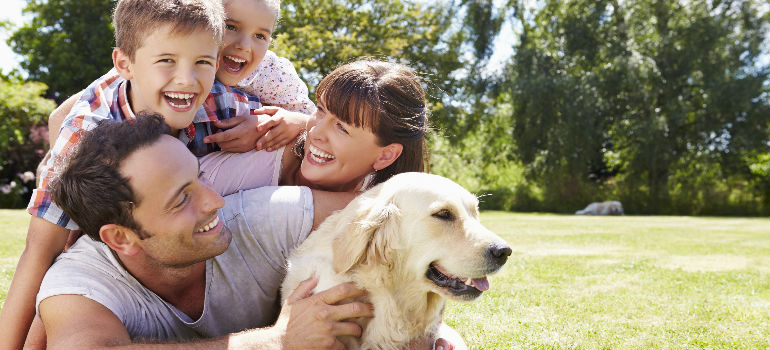 Severe brain damage, seizures, heart attack. That may sound like a well-scripted nightmare but believe it or not, it's simply what regular flea treatment was like for 1,600 pets over the last five years.
Flea treatment poisoning is behind over 50% of major pesticide poisonings in cats and dogs, many of them lethal. While we can't comprehend or control the reason poisonous chemicals are marketed as pet health products, it's easy for us to prevent flea treatment poisoning in pets.
Check also:
How to Prevent Flea Treatment Poisoning
Choose a flea control product carefully. Compounds to avoid are permethrin, carbaryl, propoxur.
Do not use dog flea control products on cats. Cats differ from dogs in liver metabolic function and have a much harder time processing chemicals. While dogs can and have also been poisoned by commercial flea treatment products, it takes a much larger amount of chemicals. Which is why also most products targeted at dogs contain a higher dose of permethrin.
Read more: Little-Known Signs Of Cat Fleas to Help You Identify a Flea Infestation
Consult a veterinarian about the product you have chosen. Veterinarians treat hundreds of cats and dogs for permethrin poisoning each year and know exactly which chemicals are unsafe for your pet.
Research the brand of the flea product on the web. Try using search terms such as 'poisoning' and 'toxic'. Many user-generated forums have discussions on different popular brands. Reading about another pet owner's experience could save your cat or dog's life!
Consider your pet's weight when choosing the proper dosage. Good advice is not to split one "large dog" dose in half for two small dogs or combine two "small dog" doses for one large dog.
Avoid using chemical flea control products on elderly or pregnant animals.
Wait 6-8 weeks between flea treatments to avoid toxicity.
Watch your pet carefully after applying the product. Try to keep it from grooming itself too much and look out for the following flea treatment poisoning symptoms:
– Foaming at the mouth 
– Increase in producing saliva
– Lack of coordination
– Twitching
– Shivering
– Vomiting
– Seizures
– Fever
– Dilated pupils
Take your pet to a veterinarian ASAP if you notice any of these symptoms. The brain damage that the poison might cause depends on the speed of your reaction!
Permethrin and Side Effects of Flea Treatment
The story of flea treatment poisoning starts somewhere you wouldn't expect – flowers. The flower genus Pyrethrum may also be known to you as the poster child of ornamental flowers.
These pretty flowers produce an organic compound, variations of which are used in the making of commercial insecticides. Thus giving birth to pyrethroids (most dangerous of which are permethrin and pyrethrin) – chemicals safe for humans but very dangerous for sensitive beings such as cats, dogs, and rodents.
Pyrethroids are very effective in against fleas and ticks, but there are two very significant problems with the way they work:
Firstly, they need to be applied topically – meaning directly on the skin of your pet.
Secondly, many popular flea treatment products contain pyrethroid levels much higher than is safe.
Permethrin or pyrethrin-based flea control product can not only be unsafe but devastating to your pet's health. Cats are much more sensitive to the chemicals and are at higher risk of flea treatment poisoning. Permethrin acts as a neurotoxin and can cause severe damage to your pet's nervous system.
Are you dealing with a pest infestation?
You don't have to be alone in the battle against pests. Hire a professional pest expert!
Call us
What flea treatment is safe for pets?
It's hard to pretend that there's a way to beat a serious flea infestation without the use of insecticides. Nonetheless, pet owners shouldn't rely on topical flea control products, but rather employ a holistic approach.
Combine the use of flea drops with a weekly scrub and vacuum of carpets, furniture, pet bedding, as well as laundry. In acute situations, flea treatment may be applied to your property, with your pet outside of the property for at least 2 hours.
This kind of treatment lets the pesticide dissolve and clear out before it comes into contact with any living beings, unlike topical flea treatments with fat-soluble compounds like permethrin, which absorbs into the pet's skin.
How to Protect Your Pets from a Flea Infestation?
Check your pet's fur for flea signs on a regular basis; 

Use a special flea comb to brush up your pet's coat;

Give your pet a bath regularly;

Wash their bedding at least once a week;

Maintain high hygiene in your property;

Use a vacuum cleaner for your floors, upholstery, other furniture, beds and corners where fleas might have laid their eggs;

Trim grass and trees in your backyard.
Image source: Monkey Business Images/shutterstock.com