Pest Control for Supermarkets and Retail
Round-the-clock pest treatments
Customer care always at hand
Using innovative and approved products
Lasting and safe pest protection
Ensure a Risk-free Shopping Experience with Retail Pest Control in London
Retail business owners and especially those of supermarkets where food is being prepared on the spot have a lot of reasons to dread a vermin invasion. Often times, the sheer variety of products is just too great for all of them to be efficiently monitored. This lack of oversight can thus lead to serious complications, such as food contamination or severely damaged goods. By hiring a qualified pest controller in your area on a regular basis, you will ensure that not a single cockroach, rat, or another intruder will sneak by undetected. Each professional is fully insured, has passed top-tier RSPH training courses, works in line with the latest COSHH regulations, and uses products that are designed to deal with the specific pests you're facing.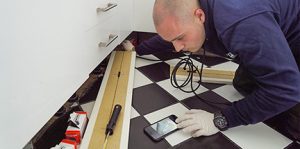 Different pests like to hide in different places, depending on their size, feeding and sleeping habits, whether they are nocturnal or diurnal, and other factors. The pest exterminator knows this well and will look for signs of activity to identify the species and determine the level of infestation. He will then share his findings with you and devise a custom-tailored plan of action.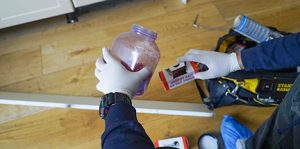 Once he recognises the species, the specialist will immediately take out his equipment to investigate the usual hiding spots. Cockroaches, for instance, will usually hide in dark and humid places where wood or cardboard is kept in ample supply, such as in big storage rooms.
He will then use a special bait gel with a domino effect to exterminate the roaches in a 24-hour period. Keep in mind, however, that the method of extermination will differ from pest to pest (mice, wasps, ants, etc.), while birds and squirrels will be trapped or scared away instead.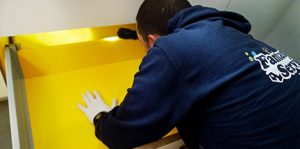 Sometimes, one treatment may not be enough to convince the invaders to leave your property. If you are still seeing pest activity a week or so after the exterminator's visit and you have booked one of our guaranteed services, you can benefit from up to two free visits.
However, please keep in mind that the guarantee is only valid for extra visits requested within 90 days after the initial treatment. Upon arrival, the specialist will have another look around to re-treat the infested areas and safely remove any dead animals using tightly sealed bags.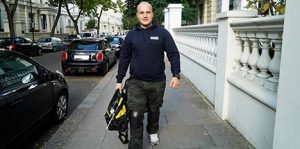 Driving the pests back is only half the battle – making sure that they won't come back to snack on your offerings is where victory truly lies. To help you with that, the specialist will share with you several tips on how to pest-proof your property based on its size, location, and more.
Most pesticides and insecticides also have a strong and prolonged residual effect, which will ensure that even the bravest of pests will run right back if they decide to re-enter the premises.
Why Should You Get Local Pest Control for Your Supermarket or Other Retail Business?
The consequences of letting an infestation flourish at the heart of your business can be dire. Once rodents, flies, cockroaches, birds, and stored product pests storm your building, you risk quite a lot – from spending money on replacing damaged goods, to violating health & safety regulations, to losing your clients' trust and, ultimately, shutting your business down for good.
The best you can do in this situation, then, is to call in experts who specialise in retail pest control. Using your property's environment to their advantage, each of the skilled Fantastic Pest Control exterminators will help you meet the Food Safety Act 1990 and the Health and Safety at Work Act 1974 by methodically inspecting your store, analysing the pest's behaviour, and proposing a safe & hassle-free strategy that will take care of the vermin in a matter of hours.
Frequently Asked Questions
Can you arrive and treat for pests discreetly?
Your pest controller can arrive in a discreet manner upon request.
Do you work on weekends and bank holidays?
Yes! If there is an emergency, your specialist can also arrive hours after your booking to ensure that your employees, goods, and reputation are protected even in the dead of night.
Do I need to sign any pest control contracts?
Signing a contract with Fantastic Pest Control is not necessary. However, we can provide you with regular anti-insect and other services based on the particular needs that your business has.
How many exterminators will you dispatch?
his mainly depends on how much space your property occupies. Typically, infestations in regular-sized stores will be tackled by a single, fully equipped commercial pest control expert.