Pest Control for Office Spaces
COSHH-approved pest control methods
Inspection, treatment, proofing, prevention
Damage control with discreet treatments
Licensed and fully insured exterminators
Responding to emergency pest situations
Ensure a Safe and Productive Work Environment with Local Office Pest Control Solutions
The disrupting presence of pests in an office building can be potentially catastrophic for even a well-established business. From degrading the property's exterior (birds) to damaging electronics (cockroaches), cutting through cables (rodents, squirrels), and spreading diseases amongst your employees, the sneaky vermin can deal damage that is often times irreparable. With Fantastic Pest Control, losing your important clients and shutting down your business will no longer be a possibility. A professional pest exterminator will arrive to defend your brand name in addition to every person inside the building by deploying efficient pest control tactics that are designed with the particular intruders in mind, as well as with your property's unique layout.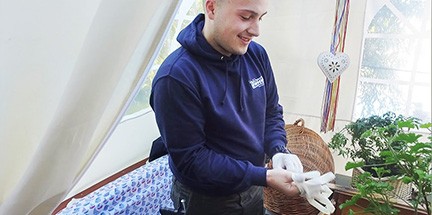 How the pests have managed to get inside will mostly depend on how old is your office space and how it was constructed. However, the pest controller will generally have a few ideas on how the vermin got in and where they are hiding. For example, server rooms are often popular with mice and rats, while roaches and garden ants are likely to be seen swarming unpackaged food.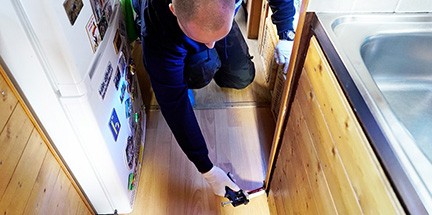 Once the expert identifies the pest and assesses the infestation, he will use suitable gadgets and products to battle that particular animal. For example, he will use spikes, bird gels, and nets to keep pigeons away from parking lots and terraces, inject a potent powder into wasp nests to paralyse and eliminate all insects within, or use two insecticide sprays to treat against bed bugs.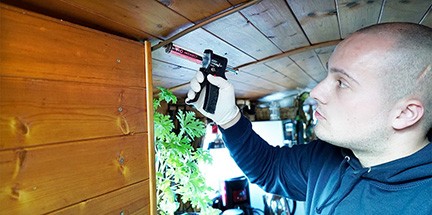 If you are a client that has booked one of our guaranteed office pest solutions, you are eligible for two extra visits for free, provided you've spotted further pest activity. The exterminator will then arrive to take another good look at your property and repeat the treatment, if needed. He will also promptly dispose of any dead rodents or insects by placing them in tightly-sealed bags.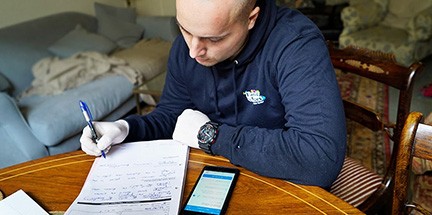 Now that the commercial pest control treatment is officially over, you can consult the expert on advanced hygiene and other tips to make your business a less attractive place for pests. He can also issue a written report that will list the products and equipment used during the service.
Local Pest Control for Office Buildings and Why You Should Consider Using It
Every employer is legally bound to provide a safe work environment under the Health and Safety at Work Act 1974. Failing to meet this demand could raise concerns in your visitors and clients regarding the hygiene levels in your property. This could, in turn, force local authorities to temporarily or even permanently shut down your business and ruin your future client relations.
A workspace pest treatment is thus recommended to keep your valuable equipment, supplies, and reputation intact. The skilled pest technician will use certified products and modern methods to make anything from the office kitchen area to the store and server rooms completely safe to use by following strict RISK and COSHH guidelines. Upon request, he can also give your employees basic training that will teach them how to spot early signs of a developing infestation.
Is it normal to see dead bugs after insect treatments?
Yes, this means that the treatment is in full effect since the insects didn't resist the products.
How long is my pest control service expected to last?
Unfortunately, there is no single answer here, since the duration will depend on the pest type and the level of infestation, as well as on what your custom-tailored commercial pest control plan will include. However, the expert will stay for as long as needed until the work is done.
Do you offer regular pest control for office buildings?
Fantastic Pest Control offers both monthly and yearly contracts. Upon request, we can help you figure out which plan is the right for you after performing a risk assessment of your property.
How big of a team can I expect to arrive?
Most jobs will be performed by a single pest control operative. However, we can dispatch two or more specialists depending on how long the infestation has been in effect.
Will the experts carry any means of identification?
Each pest controller wears a branded uniform and an ID badge for reference. Note, however, that the vehicles will lack any distinct branding if you have chosen a discreet service.
Can we clean the treated areas upon service completion?
This depends on the type of pest we treated against. For instance, while it's not a problem to clean the recently infested areas immediately after a rodent treatment, you will have to wait for up to 4-5 days for the products to work if you have booked an insect control service of any kind.