Pest Control for the Marine & Port Industry
Expert pesticidal and pest-preventive techniques
Fast response to emergency vermin situations
Qualified, experienced and insured pest controllers
Regular pest inspections and treatment, upon request
Choose Fantastic Pest Control for Your Marine Facility
Fantastic Pest Control London specialises in marine, offshore and port pest management solutions, designed to maintain offshore and inland marine facilities vermin-free, control ongoing rodent problems, eradicate insect outbreaks and deter effectively seabird intrusions. We count on dedicated teams of pest exterminators who are specially trained to work in challenging environments. They are certified and adept to operate with advanced and industry-powered equipment and products, as well as apply innovative pesticidal and pest prevention methods. The Fantastic technicians are fully qualified and insured to provide you with comprehensive vermin removal services and safeguard your establishment against future recurrences. They follow closely the client's specific requirements and will collaborate effectively with managerial bodies, marine safety officers and watercraft personnel to ensure compliance with all relevant maritime and onshore safety standards. We can be of your assistance 24/7, including Public Holidays, hence, you can rely on our pest management support any time, when you are in need of urgent help. Furthermore, we pride ourselves on our discreet approach, which will undoubtedly guarantee that your company's reputation remains intact. Below, you can find out in more detail about how we proceed during your session: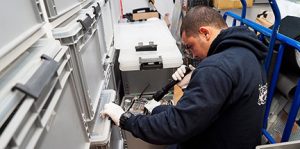 The pest expert inspects the affected areas with minimum disruption of your operations and by adhering strictly to any specific risk assessment requirements. The scale of the vermin issue will be diligently evaluated before the specialist proceeds with the most appropriate treatment. He will also discuss all pre-service safety procedures that your personnel may need to observe.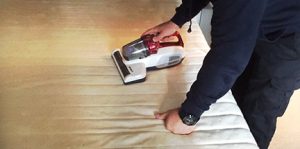 Our pest control expertise translates into effective application of professional pesticidal, insecticidal, pest repellent techniques and products, which ensure a lasting protection against a wide range of common maritime pests. The pest exterminator will be able to advise you on the number of treatments your vermin situation requires.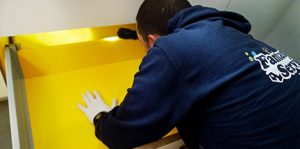 We offer long-term contracts for pest control, regular monitoring, on-site/on-board inspections and anti-pest treatment, which can be customised to suit specifically your marine facility's needs. You can be assigned with a personal account manager who will handle every aspect of the service.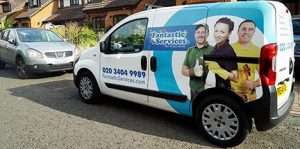 Without reliable proofing measures, an integrated pest management system cannot render its full potential. Hence, the specialist will share his pest prevention advice and provide you with additional proofing information, which will help you avoid re-infestations and future vermin problems.
The Importance of Marine & Offshore Pest Control
With national and international marine logistics, trade, shipment and storage activities, as well as offshore installation and aquatic bases operations, comes the risk of pest intrusion in maritime establishments. From flea, bed bugs, cockroach and fly control issues to rat or mice problems, fungi and wood boring insect infestations, as well as seagull invasions, marine vessels, port premises and offshore facilities can become fast a breeding ground for these types of health-hazardous or property-destructive vermin. The consequences of pest infestations in the marine sector amount to health risks, cross-contamination, environmental hazards and structural damages.
Fantastic Pest Control is fully equipped to provide you with reliable marine pest control, protection and pest prevention solutions through timely response, systematic monitoring, effective treatment and comprehensive proofing advice.
For further information about prices, treatments, post-service assistance and our emergency availability, get in touch with us online or over the phone.
Frequently Asked Questions
At what intervals will you inspect my facility if I sign a long-term pest control contract with you?
This will depend entirely on your specific needs and the duration of the agreement.
Do you offer disinfection services?
Yes. We specialise in professional disinfection services, designed to eliminate all pest activity residuals from your vessel or marine facility.
Can I book a fumigation service for my private yacht?
Absolutely. Just schedule an appointment with us at your convenience.
Do you treat houseboats for mice?
Yes. Your residential canal or river barge will be carefully inspected and treated against mice or rats.
What about charter boats and river buses for insect infestations?
We can provide private and public transportation river/canal vessels with effective anti-insect treatments with guaranteed results.
Do you have cancellation charges?
No, unless you fail to notify us of your change of plans at least 48 hours in advance.