Pest Control for Local Governments
Fully insured, qualified and experienced pest controllers
Advanced pest removal treatments with effective results
Emergency support in high-challenge vermin situations
Pest prevention expertise and multiple proofing solutions
Why Collaborate with Fantastic Pest Control
Fantastic Pest Control London is a recognisable pest management service provider with a wealth of experience in providing businesses, residential properties and public services buildings with reliable and comprehensive vermin removal solutions. Local governments can take advantage of our expertise and professional pest control support should they need additional assistance in high-demand vermin situations, such as difficult-to-control infestations or unexpected outbreaks. Our company can be a trusted outsource partner in the public services sector, because: - We work with certified, insured and diligent pest exterminators and wildlife relocators; - Our safety-tested and industry-powered pest control methods render proven results; - We boast experience in implementing pest management systems for properties in a range of industries, as well as in the public services sector; - We offer value-based services, which exceed the SLAs (Service Level Agreements) between local authorities and third parties; - Our pest extermination, removal and deterrent solutions are available at all times, including public holidays; - We can be as discreet as the specific situation calls for. Fantastic Pest Control employs various pest management solutions to secure the efficacy of the results.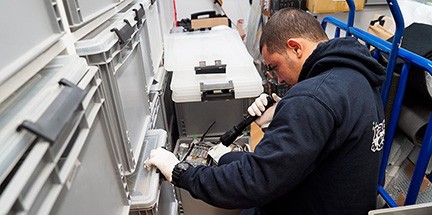 The pest technicians always spend sufficient time to evaluate the extent of the vermin issue prior to the initial anti-pest treatment. They will look for pest activity clues, such as structural damages, marks, sheddings and excreta. The experts will also identify entry points of rodents, cockroaches and ants in order to be able to minimise future pest recurrences.
Furthermore, we offer regular pest inspections on a contractual basis for residential, commercial, municipality-owned properties and other public services buildings.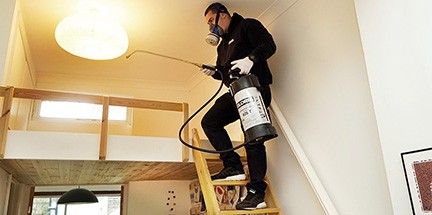 Our extensive list of pest control services offers insecticidal, anti-rodent, fumigation and heat treatment solutions, as well as bird repellent and squirrel removal assistance. The company also provides expert sanitation services, which are designed to remove every trace of pest activity residuals, secondary parasite outbreaks, as well as eliminate pathogens that can be associated with or are the result of various vermin infestations.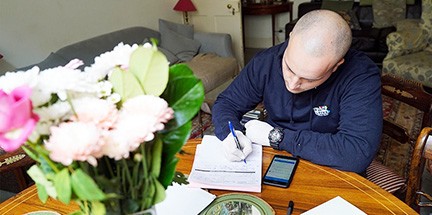 Each pest control session with us concludes with the provision of a detailed service report and professional anti-pest proofing advice. The client is informed on all the specifics of the service. The pest technician will explain what measures need be observed after the treatment to ensure that the results of the anti-pest product application remain effective for long.
We Are Ready to Help 24/7 in High-demand Pest Control Situations.
Local authorities and governmental entities can confidently resort to our emergency and short-notice response during pressing pest situations in the capital and in other locations throughout the UK. We can successfully collaborate with Environmental Health Departments and Public Health Agencies by delivering outstanding workmanship fast and in a cost-effective manner.
In addition, the Fantastic professionals are always ready to assist local public service providers in their endeavour to prevent pest infestations through regular inspections and protection solutions against common vermin species. So, whether our assistance is required directly for properties run by the Council or we act as a trusted long-term outsourcee, Fantastic Pest Control can meet a range of versatile pest control needs in a timely fashion and in compliance with all legal requirements.
To find out more about how we can provide pest control support to local councils and government offices, get in touch with us at your convenience via phone or by using the contact options on this website.
Frequently Asked Questions
What is your service coverage?
We have dedicated teams of pest control specialists in London and many other locations throughout the UK.
Do you offer bird control services?
Yes. We employ advanced bird repellent techniques, which keep effectively pigeons, sparrows and seagulls at bay.
Can you send a pest technician in the evenings?
Yes. We operate 24 hours a day, 7 days a week.
How do you charge for your disinfection services?
To get an exact estimate for our pest disinfection services, please give us a call.