Pest Control for Estate Agencies
One-time and guaranteed treatments available
RSPH-accredited and insured pest technicians
Emergency and after-hours treatments available
Convenient key pick-up and delivery service
The pest technician stays for as long as needed
Kick Out the Pests and Close the Deal with Local Pest Extermination Services
Selling a house or a flat is already difficult enough without having to deal with rats in the basement or squirrels in the attic. Besides being noisy and unsettling, these and other pests can cause significant damage by chewing wires, poking holes in walls, eating through wooden furniture and more, which will inevitably spook your clients and drive the property's price down. If the pests keep coming back despite your best efforts to keep them out, contact Fantastic Pest Control. The pest technician who will arrive at the property is fully insured, uses professional products and has over 15 years of experience dealing with the most common vermin in the UK, including rats, cockroaches, wasps, flies, bed bugs, birds, and more.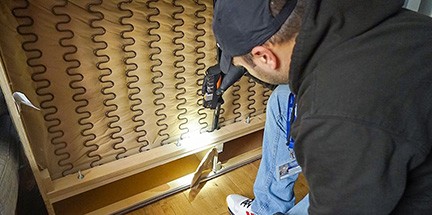 Pests can get very creative when in comes to hiding places. This is why the pest controller will pay particular attention to out-of-reach areas, such as the places behind appliances and furniture, dark attic corners, and vents to locate the creatures, identify them, and evaluate the state of the infestation. He will then come up with an efficient way of driving the critters out.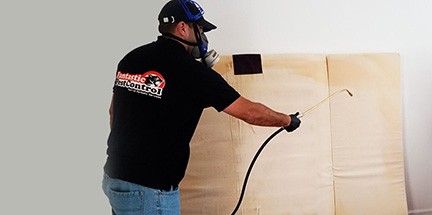 How the vermin is removed from the home or flat they inhabit depends on their type and habits. For instance, the expert will cut off access to the building for all rodents by using wire mesh, sealants, and expanding foam, insects will be battled with appropriate insecticides, squirrels will be trapped and promptly relocated, and birds will be scared off using nets, fire gels, and spikes.
For more severe insect problems, especially when dealing with bed bugs in a rental, we can offer our heat treatment procedures which have 100% eradication rate of all adults, nymphs and eggs.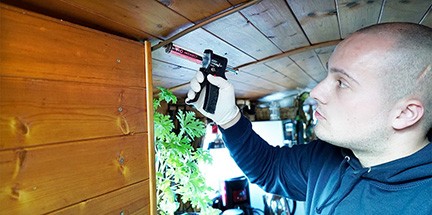 After the treatment is completed, you will be able to request up to two extra visits free of charge, provided the commercial pest control you've booked is covered by a guarantee. The specialist will then arrive to reevaluate the situation and treat the affected areas again, if necessary. Of course, he can also safely collect and dispose of any dead pests he finds during the visit.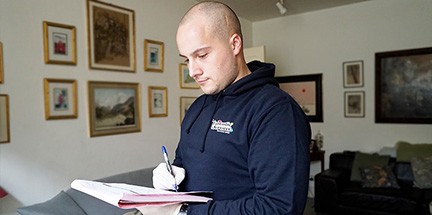 You can consult with your exterminator on the best ways in which you can protect the property from future pest incursions. He will also make sure to seal off any remaining entry points (where applicable), while the residual effect of the used products will ensure that no pest will dare come close for the months to come. You can also receive a detailed service report upon request.
Reasons to consider pest control solutions in the housing sector
An insect infestation can remain undetected for a long period of time, especially in vacant accommodations that are yet to be rented or purchased by your clients. If left unattended, the situation can quickly spiral out of control as pests deal all sorts of damage and contaminate the area with dangerous pathogens, such as Salmonella or the Lymphocytic choriomeningitis virus.
All of this can be avoided with a property management pest control inspection. The specialist is equipped with suitable tools to confirm or deny your or your tenants' suspicions of an infestation and take appropriate measures if any pest is spotted either inside or on the outside. The service can also be performed in a completely discreet manner to safeguard your brand's reputation.
Frequently Asked Questions
What is needed to book an appointment?
To book any of our estate agency pest solutions, you will need to provide your postcode area, as well as some parking information and whether you have tried to fix the problem yourself.
How do you calculate the price for the service?
Since commercial pest control is much more nuanced than its residential version, we will tailor your price tag based on the individual pest approach that we and you both agree on.
Should I make any preparations prior to your visit?
If the property you are responsible for is currently occupied by tenants, make sure to notify them of the upcoming treatment and ensure that their pets have left the premises.
If your property is in need of a bed bugs treatment procedure, there are some preparational tasks which your tenant will need to complete prior to the exterminator's visit. You can learn more about this by contacting us.
How many pest inspections do I need to book per year?
The British Pest Control Association recommends visits every 6 to 8 weeks for properties with high traffic. Your pest exterminator will help you come up with an individual number that will suit the needs of your property and the associated risks that such buildings are often exposed to.
How much time will the specialist spend on site?
This really depends on how far the infestation has progressed and on the type of building that you want us to treat. For example, a multi-family building is much more difficult to de-pest since it will often feature shared units, floors, and walls that can be used by vermin to spread faster.
What are your working days and hours?
Since pests don't follow any schedule, neither do the local pest exterminators. You are able to get custom-tailored treatments 24/7, including on bank holidays. You can also organise emergency pest treatments where the expert will arrive to tackle your problem within hours.