Pest Control for Hotels and Hostels
Flexible booking options all week long
Child- and pet-safe pest control tactics
Emergency & short-notice response
Full inspection, treatment & prevention
Keep Your Guests Content and Safe from Harm with Hotel Pest Control Near You
Even a 5-star hotel or hostel can quickly close its doors to the public if pests are found roaming the halls and guestrooms. From spreading diseases like Salmonella or Weil's disease, to damaging electrical installations and potentially harming your clients or personnel, pests are a persistent bunch that will not easily give up their food and shelter until they are forced to do so. With the help of our local hotel pest control services, your hard-earned business reputation will no longer be hanging by a thread. The uniformed specialist has passed all pest related training courses and will devise a custom-tailored plan to bring down anything from wasps and flies to rodents and cockroaches. He can also perform a top-notch
bed bug treatment
effectively and without disturbing you or your guests in the slightest.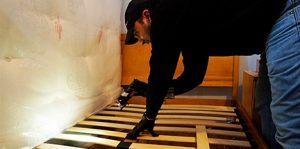 The pest exterminator will carefully evaluate the infested areas of your property to identify the intruder and the ways he got in. With the clues found and the pest's species exposed, the specialist will then pinpoint its breeding grounds, which can be located inside coffee and vending machines, utility and storage rooms, kitchenettes and more based on the animal's type.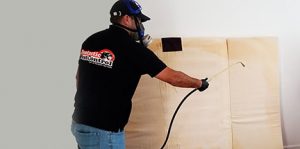 The pest technician can kick the infiltrator out in many ways depending on what he faces. Insects, for example, are usually treated with safe insecticides with residual effect, or with heat treatment for more severe infestations, while rodents are either kept out by filling their holes with wire wool and sealants, or entrapped using a potent bait gel. Please note that squirrels will be only trapped and relocated, while pigeons will be discouraged from landing by use of fire gels, spikes, and nets at key roof locations.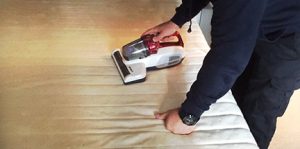 If you scheduled a guaranteed hotel pest control service, you get up to two extra visitations at no additional cost. This guarantee, however, is only valid for up to three months after the initial session took place and can only be used if you have spotted any further pest activity. When the expert arrives, he will perform another treatment, if needed, and safely collect any dead animals.
To ensure that your business is pest-free at all times, you can also schedule property inspections on a monthly or yearly basis. If you do so, we will assign you a personal account manager who will help you manage your pest treatment appointments and more.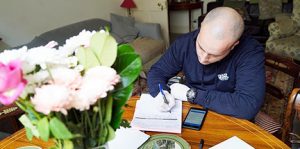 After the service is done, the exterminator can provide you with a detailed report of everything that he's done so far, as well as with a fair share of useful tips and tricks that you can use to keep your properties adequately protected against future pest infestation scenarios.
Why Should You Consider Getting Pest Control for Your Hospitality Business?
Due to the high traffic that such properties often receive, hotels and hostels are much more prone to rodent, fly, and cockroach infestations in the kitchen and bed bug invasions in the bedrooms than a regular household. This is bad news in general, but even more so since a large portion of the guests is likely to be extra vulnerable to pest-borne illnesses.
Some of these groups include the elderly, pregnant women, children, as well as people with allergies or other health complications. Most hotels and hostels also have a closed ventilation system where the same contaminated air is being used over and over again throughout the whole day. All of this allows for an unmonitored infestation to quickly spiral out of control.
By scheduling professional pest services in the hospitality sector, you ensure that your business operations meet the Health and Safety at Work Act 1974 and pass all risk assessments with flying colours. The solutions that the local pest controllers will offer you will be custom-tailored to your needs to resolve the issue quickly and in a way that is safe for everyone but the pests.
Frequently Asked Questions
What are some common pests found in hotels?
The most common types of vermin that affect hotels and hostels include cockroaches, mice and rats. However, bed bugs are also pretty common since they can effortlessly travel from place to place by sneaking into the luggage or clinging to the clothing of unsuspecting visitors.
How can I check if my hotel is infested?
The kitchen is the most likely place where you will notice signs of an ongoing infestation. Of course, different pests leave different traces. For instance, signs of a mice infestation include a strong musky smell coming from secluded property areas. You may also notice small, oval-shaped droppings here and there or hear random scratching noises in the dead of night.
Can you conduct an emergency service?
Yes, our services are available 24/7, so you can always reach us for commercial pest control solutions. The pest controller will usually be able to arrive at your address within a few hours.
Do you work on weekends?
Yes, there are no days off for Fantastic Pest Control. You can even request a service during official holidays! Your treatment can also be arranged for a time that suits your schedule best.
Can you perform the services without our guests knowing?
Yes, we'll do our best to keep things as discreet as possible. The exterminator can arrive in a non-branded van and will stay out of sight for as long as possible while dealing with the threat.
Are the pest treatments safe?
Yes, absolutely. Insect, rodent, squirrel, and bird treatments all include only agency-approved products that won't be harmful to your staff or to your guests, their pets, or their children.