Pest Control for Landlords and AirBnb Properties
Survey, treatment, proofing and prevention included
Safe and COSHH-approved pest control methods
Discreet services available
Offering same-day and emergency treatments
Keep Your Clients Safe and Your AirBnb Reputation Intact by Hiring a Skilled Exterminator
Pests can reign havoc in all types of properties, but this is even more the case in places where tenants come and go by the dozens in just a month's time. If you have listed one or more of your properties through AirBnb, then you are both morally and lawfully obligated to make extra sure that your investments are well protected from all sorts of vermin at any given time. This is where the professional commercial solutions, offered by Fantastic Pest Control, come into play. The local pest exterminator is certified to use some of the most efficient products in the field to treat your AirBnb property against rodents, insects, birds, or even squirrels in line with all official safety regulations. He will also proof the area to reduce the risk of a reinfestation.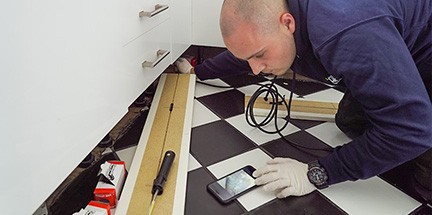 With a detailed checklist in hand, the pest controller will have a good look around your property to locate all pest entry points and, consequently, their hotbeds. He will also identify the intruder's species and will immediately notify you about the pest control method that he will use shortly.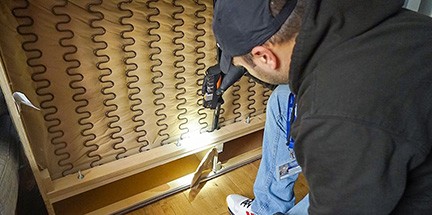 The type of commercial pest control that the specialist will provide will depend on the vermin that is lurking in your property. For example, the expert can deal with mice and rat infestations with traps and gels, as well as by filling their entry points with wire wool, sealants, and expanding foam. Most insects, on the other hand, will be taken down using various insecticides.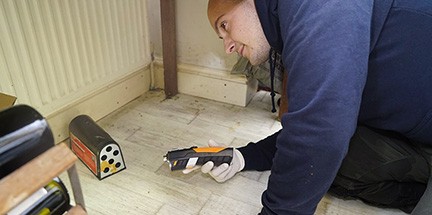 If you booked a guaranteed service, the pest exterminator can return up to 2 more times for free to check if the pest population has been dealt with, and apply another round of treatment if that turns out not to be the case. He can also safely dispose of any pest carcasses while he is there.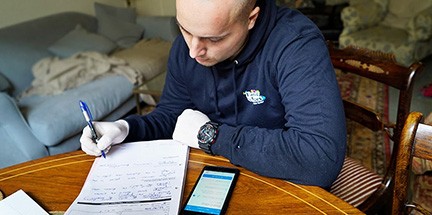 When the service is over and upon request, your specialist can give you sound tips on how to prevent pest infestations in the future. He can also hand you a written report containing a list of all products and methods the professional used during the treatment for your peace of mind.
Why Opt for Our Rental Properties Pest Control Services?
AirBnb properties, although profitable to the landlords who list them, can often become sites of sprawling pest activity since tenants tend to come and go on a daily basis. Bed bug infestations, for example, are quite common due to the insect's ability to thrive even in clean and clutter-free accommodations and can ruin an otherwise stellar landlord reputation if no actions are taken.
Besides garnering negative reviews, infested properties can also directly endanger the health of their inhabitants, for which you will hold personal responsibility and could either be fined or sent to prison! The presence of a skilled and equipped exterminator is thus highly necessary since he will be able to identify the pest and safely eliminate its presence before it does any harm.
Frequently Asked Questions
How many professionals can I expect to arrive?
This will generally depend on the size of your property. However, most treatments are usually performed by a single fully equipped pest technician.
Is the work of your technicians certified in any way?
Each specialist is trained and accredited to work with a variety of certified products to dispose of the various pest threats as efficiently and safely as possible.
Can you perform emergency visits?
Yes, your technician is able to provide a same-day treatment against the uninvited guests.
How do you perform bed bug treatments?
These insects are quite resilient, which is why the guaranteed bed bug extermination service will consist of minimum two visits and two separate insecticide products for best results.
The fastest way of dealing with the bugs, however, is with our heat treatment service. There, the expert will use a diesel-fueled heater to warm up the infested room up to 56°C, eliminating adult bugs, larvae and their eggs with 100% efficiency in just a single visit.
Are your procedures safe for people with allergies?
Absolutely! We can send you detailed information on what the specialist will use in terms of pest products so that you can warn your clients in case they are allergent to a certain ingredient.
Do you offer a contract for regular services?
Yes, you can have any of your properties that you listed online treated on a regular basis. Depending on your needs, you can arrange monthly or yearly visitations. Booking monthly will insure that you adhere to article 2.5 of the Code of Best Practice by the British Pest Control Association, which states that high traffic properties should receive 8 inspections per year.