Pest Control for the Health Industry
Emergency pest control solutions at short notice
Abiding industry regulations & COSHH standards
Fully qualified and insured pest exterminators
Regular pest inspections on a contractual basis
Why Choose Fantastic Pest Control for Your Healthcare Facility in London
Facilities in the healthcare industry need to observe the highest level of hygienic standards in order to ensure public safety. And devising a comprehensive pest management program is an integral part of providing the most vulnerable citizens with high-standard medical services. Fantastic Pest Control in London can be your partner in maintaining a healthy and vermin-free environment at your facility and thus, assist you in sustaining the safe delivery of medical care to patients. Our commercial pest control services are designed to offer customised solutions to any type of healthcare establishment, including hospitals, nursing homes, dental clinics, pharmacies and more. With us, you can rest assured that you will receive comprehensive protection against various disease-transmitting pests efficiently and securely. We operate seven days a week and respond fast to emergency vermin situations by assigning your service request to fully qualified and licensed pest exterminators. They will apply successfully the most appropriate industry-powered method by following closely an effective 4-step pest management process.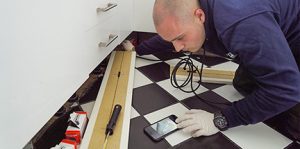 The pest control expert will, first, investigate the problem carefully by checking the premises for obvious signs of pest activity. He will look for possible entry points, evidence of damages, compromised structural fixtures, etc. This way, the technician will be able to evaluate the scale of the infestation and come up with an advanced solution that corresponds to the extent of the issue. He will also explain all service-related and applicable safety procedures, which staff, management, patients and visitors may need to observe.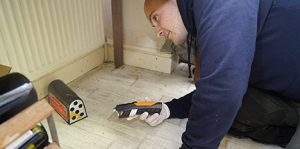 Whether the medical facility is in urgent need of assistance against rats and mice or it requires an efficient cockroach control or bed bugs control solution, the experienced pest exterminator will employ a safety-tested technique and products to eradicate the infestation. The pest treatment may involve the use of insecticides, fumigants, vermin repellents, entry points sealants, heat treatment, etc. We also offer professional sanitation services, which bring an added peace of mind that your healthcare establishment is free of any pest activity remnants and complies with all hygienic standards, required by the Law.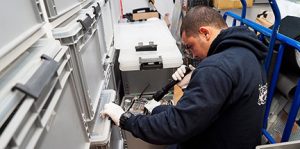 Your medical facility can benefit from additional monitoring solutions when you opt for a specially customised service. Furthermore, we can provide you with continuous anti-pest protection on a short-term or long-term contractual basis, which involves routine inspections at regular intervals and timely anti-pest treatments, if required.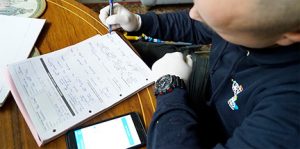 The final phase of your commercial anti-vermin session is designed to provide you with important post-service information on how to avoid future pest recurrences. You are strongly advised to follow the technician's recommendations, in order to ensure that the service warranty conditions are not compromised and that public safety is ascertained.
The pest exterminator will also present you with a detailed report, which contains all service specifics you need to be aware of. In addition, you can seek the expert's advice on any other pest control related concerns that you might have.
Health Facilities That Can Benefit from Our Services
Hospitals and clinics
Various vermin can spread disease in medical care facilities by contaminating surfaces, equipment and food supplies and thus, pose risk to patients, healthcare staff and the general public. Fantastic Pest Control helps hospitals and clinics in London combat the daily challenges of maintaining a pest-free and healthy environment.
Pharmacies
Don't risk breaching authorities' sanitation standards and guidelines at your pharmaceutical facility, be it a medical supplies distribution centre, a warehouse or a pharmacy. We offer professional pest inspections and treatments, which abide governmental regulations and comply with all relevant COSHH standards.
Dental clinics and nursing homes
We will send a fully insured and experienced pest exterminator in an unmarked vehicle if requested and provide your establishment with expert pest removal solutions discreetly and with your reputation in mind.
Frequently Asked Questions
How many specialists do you send?
This will depend on the size of your facility and on the type of vermin issue you have. For example, a wasp nest can be treated by one technician in a single visit, regardless of how large your healthcare establishment is.
What are your service coverage and operating hours?
We cover the entire capital, within the M25 zone and can be of your assistance 24/7.
Do you offer emergency pest control treatments?
Yes. We will strive to respond to your urgent request within 2 hours, subject to availability.
Is the pest treatment safe?
The technicians use safety-tested pesticidal and pest-deterrent products and employ industry-standard procedures.
How long after the treatment a sanitation service can take place?
This will depend on the type of vermin infestation, your facility has suffered, and on the kind of respective treatment it has received. The pest technician will be able to inform you about the available post-treatment sanitation option, we offer, during your initial session.
How do you charge for your commercial pest control services?
Public and business facilities differ in size. Also, each vermin situation is unique in terms of the severity of the infestation and the type of treatment and number of visits it requires. We can provide you with an initial estimate, upon receiving your specific details, and a precise personalised quote after we gather further information during the inspection stage.