Pest Control in Hackney
Inspection, treatment, prevention Done by local, experienced technicians
Emergency service within 2 hours
Using highly effective pest control methods
Prolonged protection against re-infestation
Pest Control in Hackney by local professionals
We are able to provide you with professional help against all kinds of pest infestations. It doesn't matter if you are dealing with rodents or crawling insects – we've got the means and know how to tackle the problem and protect your home and/or workplace for a prolonged period of time. Simply contact us and choose an appropriate time for the pest controller to visit your address. We will send a fully equipped technician to your property who conduct a thorough inspection to assess the situation and rid the place of the pests that plague you.
Before taking any measures against the existing pests, your pest control technician will carefully examine the property. He'll be looking for possible entry points and signs of infestation. This way he will determine what would be the best course of action.
The pest control specialists bring all their equipment so they can treat your property right then and there. For instance, if you are dealing with insects, then the technician can fumigate the affected areas for an immediate knock-down effect. And if your problem is with mice or rats, then the specialist will make sure to block their entry points.
You can opt for a one-off service or you can purchase a 3-month guarantee package which allows you to request two additional treatments within a period of 3 months after the initial service. We recommend this option for properties that are at higher risk for infestation such as those near restaurants for example.
It's not just treating against the existing pests – it's about providing you with lasting protection. That is why we use pest control products with prolonged residual effect and do our best to limit the access to your property. Consult with your local pest exterminator regarding how you can protect your property from re-infestation in the future.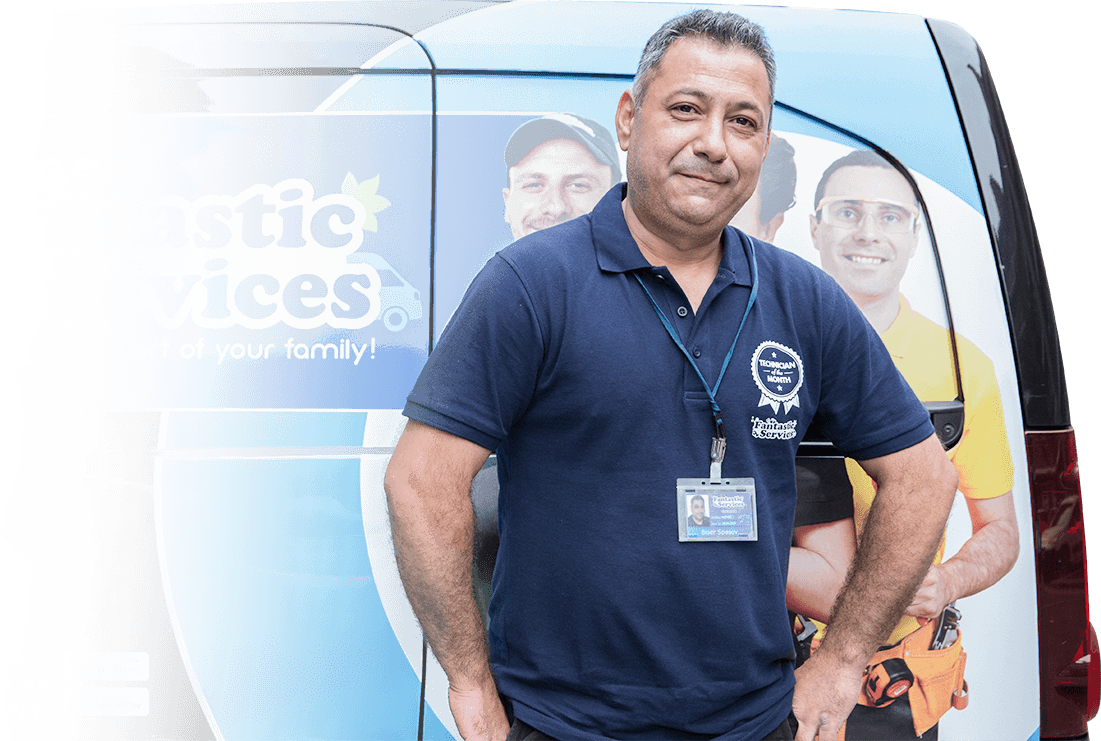 Say 'hello' to your local pest exterminator
Meet Luke Andrews. He is one of the local pest controllers in the area of Hackney. When you book a service for your property, then he might be the one to show up on your doorstep. If you are a little worried about what your neighbours will think with a pest control van parked in front of your place, then please say so and we will arrange for your technician to arrive in a non-branded van.
Luke Andrews is experienced, fully insured and has all the necessary know-how and equipment to tackle insect and rodent infestations of any scale. You can fully rely on his professional expertise.
Luke Andrews is also responsible for our pest control services in Waltham Forest, Barking and Dagenham.
Take a closer look at some of our services
Bed bug treatment

Bed bugs are tiny nocturnal bloodsuckers who travel from place to place by invading luggage, furniture, and clothes. If you are experiencing a skin rash, then your place might be affected. The bed bug treatment we do is done in two visits. The first treatment eliminates most of the bed bugs and their eggs. However, some percentage of the colony will become resistant to the biocide so a second treatment with a different anti-pest product is necessary.

Rat control

A rat can end up inside your home or place of business in all sorts of ways. There are millions upon millions of rats in the underground and sewer systems. That is why we make sure to seal your property and cut the access. We examine the vulnerable areas carefully and seal those tiny holes that the rats use as entry points. And if there are any existing rats that are already inside, we use bait traps to capture them.

Cockroach control

Normally, the treatment against roaches is done in a single visit. A special bait gel is applied at certain areas. The cockroaches will eat from the gel and perish within 24 hours. The other roaches will eat from their fallen and be affected as well. This will start a chain reaction that will put an end to their colony. For infestations of grander scale, we can also fumigate the affected rooms.

Commercial services

If your place of business is affected by any kind of pest, then you should definitely contact us. We will make sure the place is treated effectively and it can be done discreetly so your reputation won't suffer. We can also provide you with a report about the inspection and work that has been done if you need to present such to the council.
What more we can offer than the local council
| | |
| --- | --- |
| Hackney Local Council | |
| Contacts you within 48 hours. | We will reach you immediately. |
| Provides surveys only with a treatment. | We can send technicians for survey only. |
| No information about heat treatment. | You can book heat treatment with us at any time. |
| | |
Your pest control crew is absolutely punctual, experienced and informative. I highly recommend them for anyone who needs pest extermination in Hackney.