Pest Control for Restaurants and Kitchens
Emergency & short-notice bookings
Customer care available 24/7
Highly effective anti-pest methods
Services by certified specialists
Protect your restaurant & kitchen with reliable pest control
It is crucial for food-serving venues to stay pest-free as the laws and regulations of food safety are quite strict. Fantastic Pest Control fully grasps the significance of adequate protection against well-known species that are prone to attack commercial settings where food is being prepared. We use some of the latest available technologies and agency-approved anti-pest products to ensure amazing results in short amounts of time. You can fully rely on our pest extermination services as soon as you notice the signs of infestation. We are here for you 24/7, even during official holidays.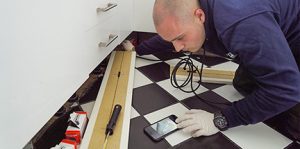 When your pest controller arrives at your address, he will inspect the property as part of the service. This is done because he needs to assess the types of pests that you are dealing with, the scale of the infestation, and if the place has suffered any damage. After this, the specialist will know what would be the best way to treat the affected areas.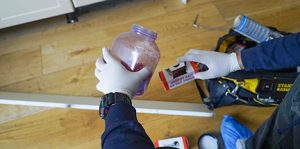 The treatment, of course, depends on the type of pest that has invaded your restaurant. Rodents and cockroaches are among the most common types of pests that affect commercial kitchens. Your pest controller will apply the necessary measures to eradicate the present colony of pests and protect the property from reinfestation.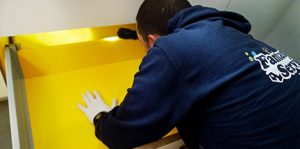 You have the option to purchase a guaranteed service package from Fantastic Pest Control. This means that you get follow-up visitations from your pest controller within a certain period of time. To learn more about this, either head over to our prices page or simply give us a call.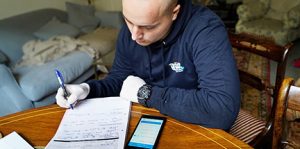 Right now you are probably wondering how often you should get commercial pest control for your restaurant or commercial kitchen? Well, you should consult with your pest controller about this. After inspecting the property and assessing the risks, they will be able to determine what would be the best way to protect your food-serving venue from the pesky bugs and rodents.
The Importance of Pest Control for Restaurants and Kitchens
Pest species can affect pretty much any property. But the significance of reliable pest control for places that serve food is undeniable because these facilities are highly susceptible to infestation from disease-spreading, damage-causing rodents and cockroaches. Sure, there are risks of damaged products that are being stored and structural damage. However, there is one more risk that is even worse – ruining the reputation of the venue. Failing to adhere to the laws and regulation related to pests may result in negative consequences for the business. After all, protecting the staff and customers is a top priority for everyone involved.
Frequently asked questions
What are some signs of pests in commercial kitchens?
It really depends on the type of pest. For example, if you are dealing with mice, then you might start noticing tiny droppings and urine puddles, as well as damage caused by gnawing. Cockroaches, on the other hand, will leave empty egg shells and brown smear marks along their frequent pathway.
What is the cost of your pest control procedures?
The cost for the service is determined by the type of treatment and the size of the property.
Are your treatments safe for restaurants?
Yes, absolutely! We use agency-approved anti-pest products that are perfectly safe for venues that serve food.
Can you arrive discreetly?
Yes, this can be arranged if you request it in advance. The pest controller will arrive in a discreet manner for the peace of your mind.
Do you work during weekends?
Yes, our services are available all week long, as well as during official holidays. And you can contact us 24/7 for an emergency service if you need immediate professional help.