Pest Control for Food Processing Facilities
Highly effective methods
Emergency services available
Done by experienced pros
Using high-end equipment
Retain all health & safety standards at your food processing facility with proper pest control
As a provider of commercial pest control, we understand the needs of the food processing sector quite well. If you are searching for a reliable company that can adhere to your high standards of hygiene and safety, then Fantastic Pest Control is at hand. All you need to do is to book a service for your facility. Choose a day and time that work best for you and we'll send a fully equipped pest exterminator to inspect your facility and treat it. We use the latest professional methods and equipment to identify and tackle the most common types of infestations.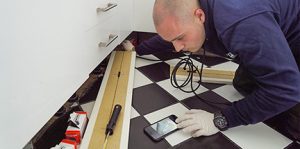 As part of the service, when the pest exterminator arrives at the property, they will carefully assess the situation. Even if there are no rodents or insects out in the open, each pest controller is able to identify the signs of infestation and determine its scale. When everything is clear, they will know exactly how to proceed.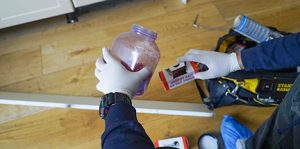 That's right, different pests require different measures against them. Let's take a look at one of the most common pests that you are likely to deal with at a food processing facility. The cockroach is a well-known troublemaker for the food-producing settings. The treatment includes application of special bait gel and fumigation.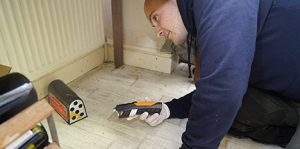 If you have purchased a guaranteed service package, then you get free additional treatments from your pest controller within a certain period of time after the initial service. To learn more about this, simply talk to our friendly customer care staff or head over to our 'prices' page where you'll see the different budget-friendly options.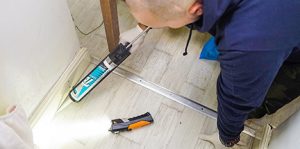 Your pest controller will be happy to share with you some useful advice on how you can keep your facility pest-free in the future. After all, you don't want those annoying bugs and rats to be back when the effects of the treatment wear off, right? Discuss with the specialist what measures you can take and how often you should have the place treated.
Importance of pest control in the food industry
Food factories are very susceptible to pest infestation simply because all the food that is being produced and stored attracts the hungry invaders. However, with the advancement of science and technology, we have the means and know-how to prevent infestations that can lead to property damage and contamination. Of course, the reputation of the business can suffer as well, which is probably the worst thing that can happen as a bad association can stick around for quite some time. On the other, a pest-infested food processing facility might fail to adhere to hygiene and safety regulations and suffer fines after an inspection from the institutions. For these reasons, the importance of adequate pest control for such factories is unquestionable and you should take the necessary measures to ensure the health and safety of your staff and clients.
Frequently asked questions
What are some common food pests to look for?
Cockroaches, moths, ants, flies/fruit flies, rats and mice.
Can you arrive for an emergency pest treatment?
Yes, our services are available 24/7 so you can request professional help at any time.
Can you come and check for pests regularly?
Yes, we can totally arrange regular services for your property. Talk to our customer care staff today and discuss your options.
Is there any way to prevent pest infestations?
Yes, there are many practices that can be implemented to protect your food processing facility from pest infestation. Such as having prophylactic services for example. Discuss your options with your pest controller.