Treatment with professional UV vacuum cleaner
Prevention of asthma, allergies and sleep disorder
Elimination of allergens and bacteria
Eco-friendly and safe service
Disinfection upon request
Prevent Allergies with Our Dust Mites Control in London
Dust mites are microscopic bugs, related to spiders, that are present in every home around the world. They can be harmful to your health but Fantastic Pest Control can help you get rid of them with a comprehensive dust mites control service in London. Also known as "house dust mites", the pesky crawlies are invisible to the naked eye and people often confuse them with
bed bugs
as they occupy the tiny cavities between the fibres of carpets, upholstery, curtains and mattresses. Extensive exposure to their bodily deposits and carcasses can lead to allergic reactions that can become chronic in time. Also, dust mites are quite troublesome for asthma sufferers. The services of Fantastic Pest Control have an average score of / 10 as rated by
361
precious customers.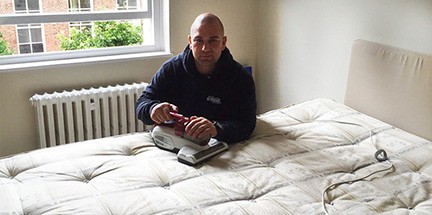 First, your fantastic pest controller will carefully examine the areas that are most likely to be infested with dust mites. Then he will determine what measures to take against the microscopic troublemakers.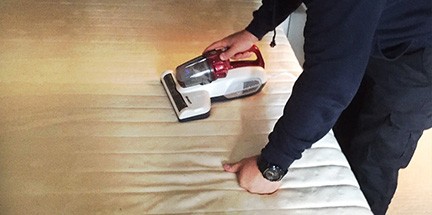 Your dust mites removal will be carried out with an advanced UV vacuum cleaner. The UV light will purge any dust mites that inhabit the treated item (be it a mattress or a sofa), and the powerful vacuum cleaner will remove the dust mite carcasses from between the fibres.
If the situation demands it, your pest control technician might even resort to applying a pesticide.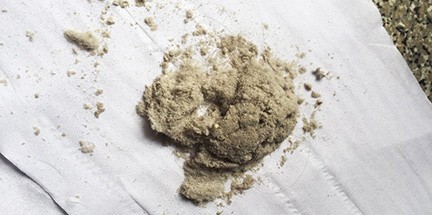 First we treat with a UV lamp and then hoover the area thus leaving the piece of upholstery sanitized and allergen-free.
Dust mites can be treated with a UV hoover ONLY in mattresses and upholstered furniture (i.e. sofa, armchair, etc.). If you need treatment of a carpet as well, we recommend using professional carpet cleaning using either hot water extraction or dry cleaning, as we do NOT treat rugs and carpets with a UV hoover.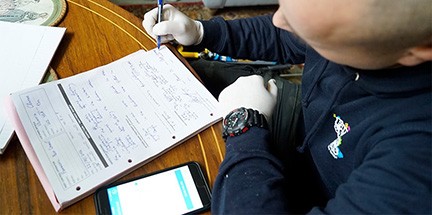 At the end of the service, your pest control specialist will offer you some useful ways to avoid problems with dust mites in the future. He will also leave a written report for the completed service.
Dust Mites Control Prices
The dust mite removal rates are based on the number of items treated as well as the type of pricing - standard or reduced with a Fantastic Club membership. In London, you can enjoy our services at the following costs:
Number of items (mattresses and upholstery)
Price
Number of items

Fantastic Club

| Standard
Up to 4 items

£89

 | £110
5 items

£105

| £130
6 items

£121

 | £150
7 items

£137

 | £170
Deals
Fantastic Club
Standard
Dust mites treatment (up to 4 items) + carpet cleaning for 2 rooms
+ stain protection for 2 rooms

£89 + £67

£110 + £73
– For every additional item we charge £20.
– Prices are applicable for residential properties only.
– All insects treatments include treatment of the affected areas only.
– No further charges go on top of the rates except parking and congestion, if applicable.
– £30 additional charge on all night jobs (night job is considered between 8pm and 5am appointment time)
- T&C and Minimum call out charges apply. When we calculate the price, we also take into consideration the area's dimensions and the time of the appointment. All prices and deals are valid for areas within M25.
Get an instant quote and check our availability in your area
Frequently Asked Questions
What are dust mites and what do they feed on?
Dust mites are microscopic, spider-like bugs that are often found in mattresses, upholstered furniture, carpets, curtains, and other dusty surfaces. Dead skin flakes are their meal of choice and they like to inhabit environments that feature high temperatures and humidity levels.
Can you see dust mites with the naked eye?
Due to their microscopic size (0.3 mm), you won't be able to spot the creepy-crawlies unless you use a magnifying glass and look in all the right places.
Can dust mites bite?
The statement that dust mites can bite is not true in the slightest. However, their shed skin and faeces are so lightweight that they can become airborne and cause a long list of allergies. The bugs also release potent enzymes that can break down delicate lung, nose, eye, or skin cells.
What diseases can dust mites cause?
The presence of dust mites in your home can lead to dozens of complications, including allergic rhinitis, asthma, and other related conditions. They are believed to also cause conjunctivitis, dermatitis, and hypersensitive pneumonia, as well as allergic and migraine headaches.
How can I make my home dust mite-free?
The areas where we sleep are usually teeming with dust mites, so it's a good idea to cover your mattress, pillows, and duvets with micro-porous covers. You can also get rid of all carpets and clutter, purchase a HEPA-filtered vacuum, and try to keep humidity levels as low as possible.